Continuing from my previous post, and finishing my countdown of all standalone episodes on the X-Files from worst to best. These are my favourite ones.
27. John Doe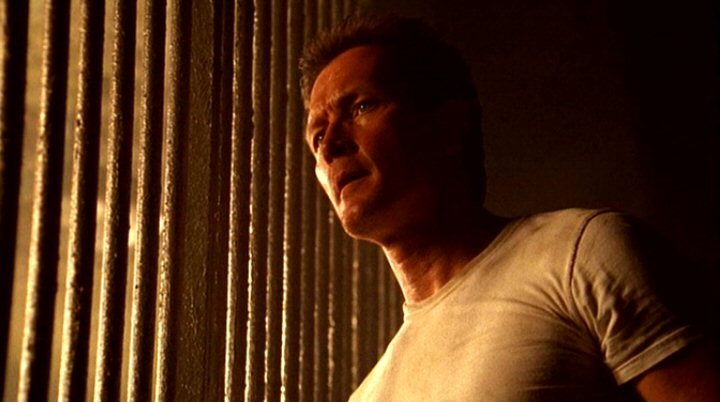 Season 9
Episode 07
Evaluation: Strong 4
State: XX (Mexico)
In this Redrum-like episode, my boy John Doggett wakes up in Mexico with a severe amnesia. A classic premise–though not completely stale on The X-Files–and I'm not even mad about that. When you have a winning formula, you might as well use it from time to time.
26. The Unnatural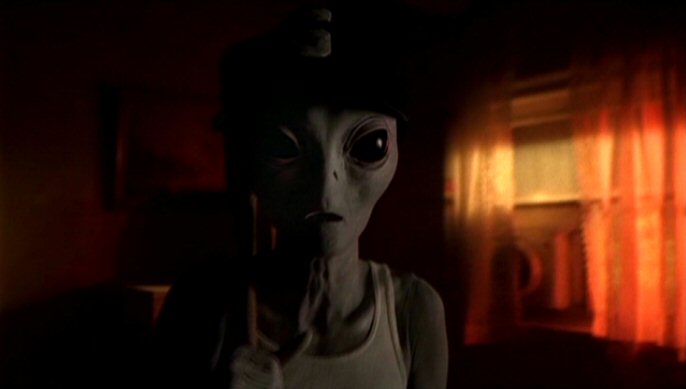 Season 6
Episode 19
Evaluation: Strong 4
State: NM
This feel-good episode was the first to be penned by David Duchovny, and what a great job. The Unnatural is about relationships. In the early stages of the episode Scully urges Mulder to get out of the office on this beautiful spring Saturday. As usual, he uses humour to circumvent her points. But she's right. And in the final scene, in which he has summoned Scully to hit baseballs with him, he acknowledges it.
25. Unruhe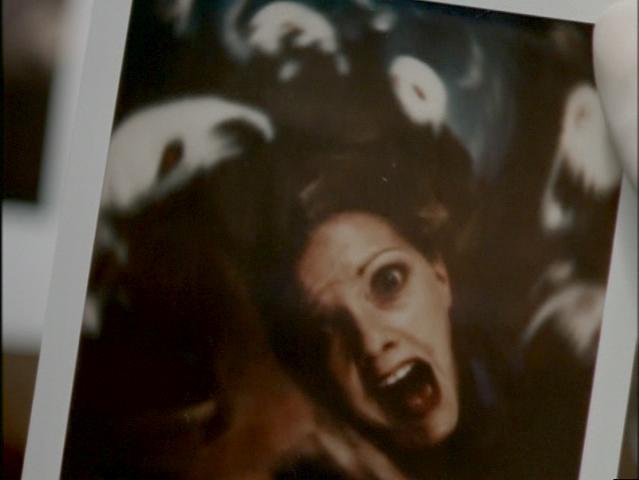 Season 4
Episode 04
Evaluation: Strong 4
State: MI
Psychological thrillers–almost–always worked on The X-Files, and Unruhe was no exception. It's nice to be reminded every once in a while (as was the case in the somewhat uneventful but very likable Grotesque) that Mulder is a psychological profiler.
24. The Rain King


Season 6
Episode 08
Evaluation: Strong 4
State: KS
The over-the-top happy ending was not the episode's strongest suit, but The Rain King is a very enjoyable, lighthearted installment, with our duo bringing the necessary dose of wit.
23. Pusher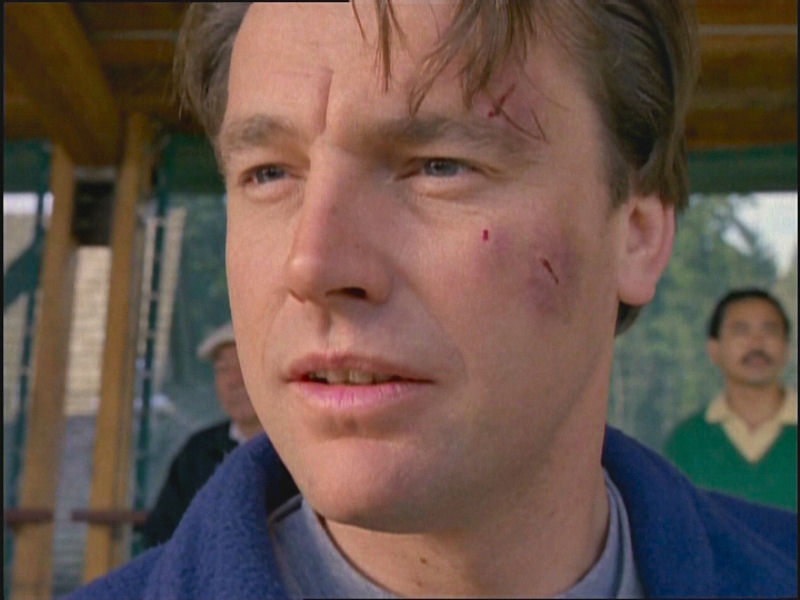 Season 3
Episode 17
Evaluation: Strong 4
State: VA
A tense and gripping episode with a strong ending. A very interesting point I've seem made by an X-Files fan is that the insight that ''evil is a mundane and human and somewhat pathetic thing" is a recurring theme in Season 3 standalones. I can find specific examples in that season: D.P.O., 2Shy, Oubliette, Grotesque, and of course Pusher. Compare this to the ''intrinsic, pure evil"-obsessed Season 2 (see Aubrey, Irresistible, Die Hand die verletzt, The Căluşari) and you'll get something interesting -maybe a partial explanation of why Season 3's standalone episodes were much better than Season 2's.
22. Soft Light


Season 2
Episode 23
Evaluation: Strong 4
State: VA
Despite stark scientific inaccuracy from supposedly physics-knowledgeable MD Dana Scully, this episode is Season 2's best standalone, thanks in great part to Tony Shalhoub's talent (this was long before he would go on to star in Monk) and his character's many quirks.
21. Jose Chung's From Outer Space


Season 3
Episode 20
Evaluation: Strong 4
State: XX (Unspecified)
One of the show's most humour-orientd episodes. The opening scene with the alien spaceship-turned-gondola with the starry night sky in the back is pure genius. The X-Files have fun with themselves in Jose Chung's From Outer Space and joining them is easy.
20. Wetwired


Season 3
Episode 20
Evaluation: Strong 4
State: MD
When I read the synopsis for Wetwired, I expected something similar to Season 2's Blood. I was not totally wrong, but Wetwired is much, much better. The tension is insanely high here, as both Mulder and Scully become very edgy.
19. X-Cops


Season 7
Episode 12
Evaluation: Strong 4
State: CA
This X-Files-style parody of the show Cops was a very risky exercise, but I liked the result. It helps when you have the great Vince Gilligan as a writer. The concept of the show brought life to what would probably have been a very formulaic Monster of the Week (although the idea to have a monster prey on fear, like JK Rowling's boggarts, is a nice one). A welcome episode midway through a lacklustre Season 7, not unlike the fairly similar Humbug in Season 2.
18. Je Souhaite


Season 7
Episode 21
Evaluation: Strong 4
State: MO
Je Souhaite was the final Monster of the Week episode where the investigation was led by Mulder and Scully, our favourite duo. It is not the psychological thriller I had come to expect of penultimate episodes in a given season, but rather a softer, warmer installment. Je Souhaite is nicely humane, and fairly unassuming, I thought, which is very fitting for an episode which advertises the value of humility and the dangers of grandiloquence and over-the-top benevolence. An obvious highlight in Season 7, written by none other than Vince Gilligan, who, as far as X-File writing goes, is truly in a class of his own.
17. Hell Money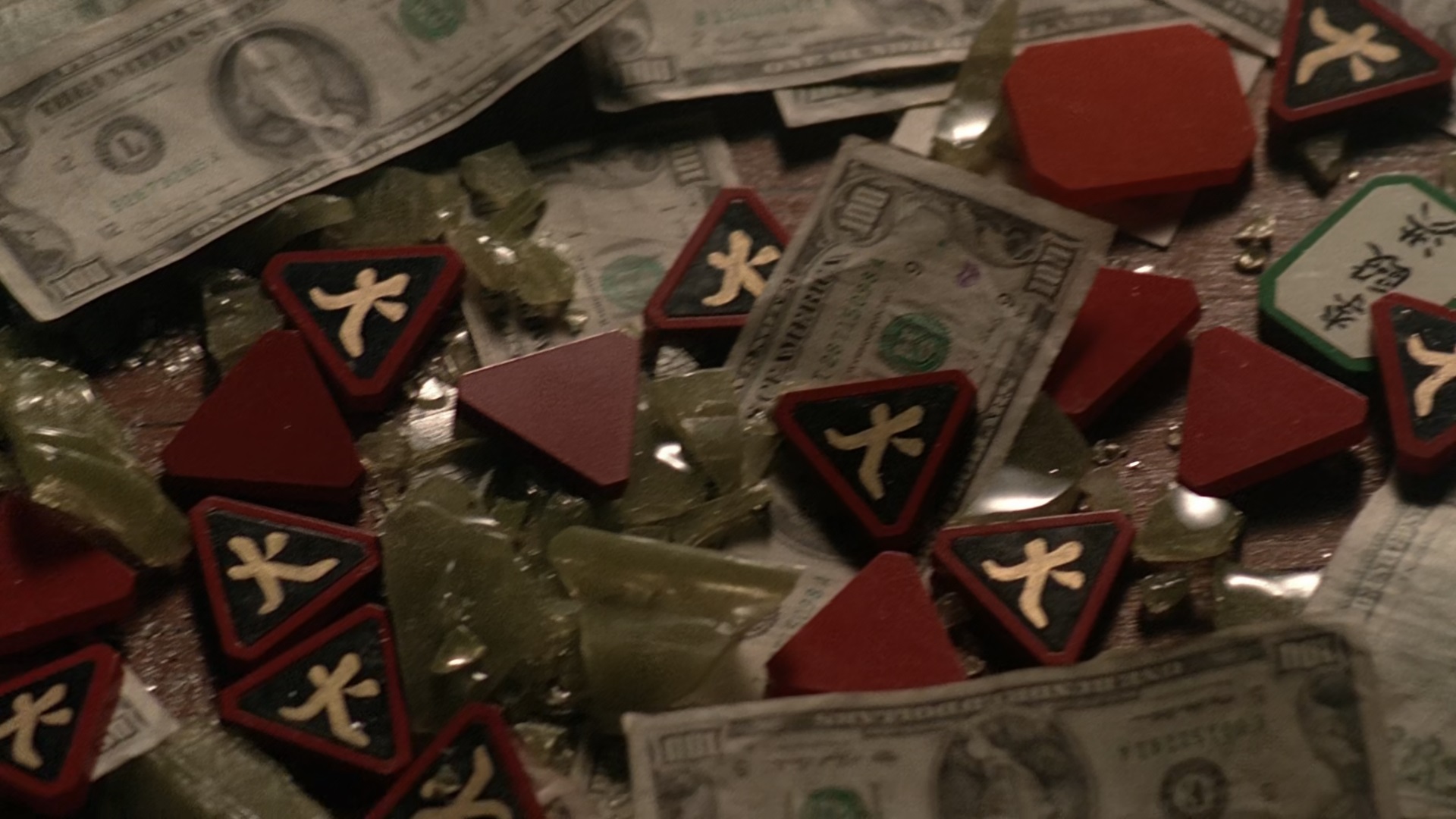 Season 3
Episode 19
Evaluation: Light 5
State: CA
Set in San Fransisco's Chinatown, this episode was rather highly polarising. Wikipedia asserts that "The episode received mixed to positive reviews from critics", but I saw that in more specifically X-File-fandom circles, Hell Money was often maligned. One of the complaints I noticed is that the criminal case at hand was not very heavy on the paranormal/supernatural element, as we gradually learned while following Mulder and Scully's investigation. This original, intense, emotional episode is in my opinion a very strong standalone, with relatable characters.
16. Unusual Suspects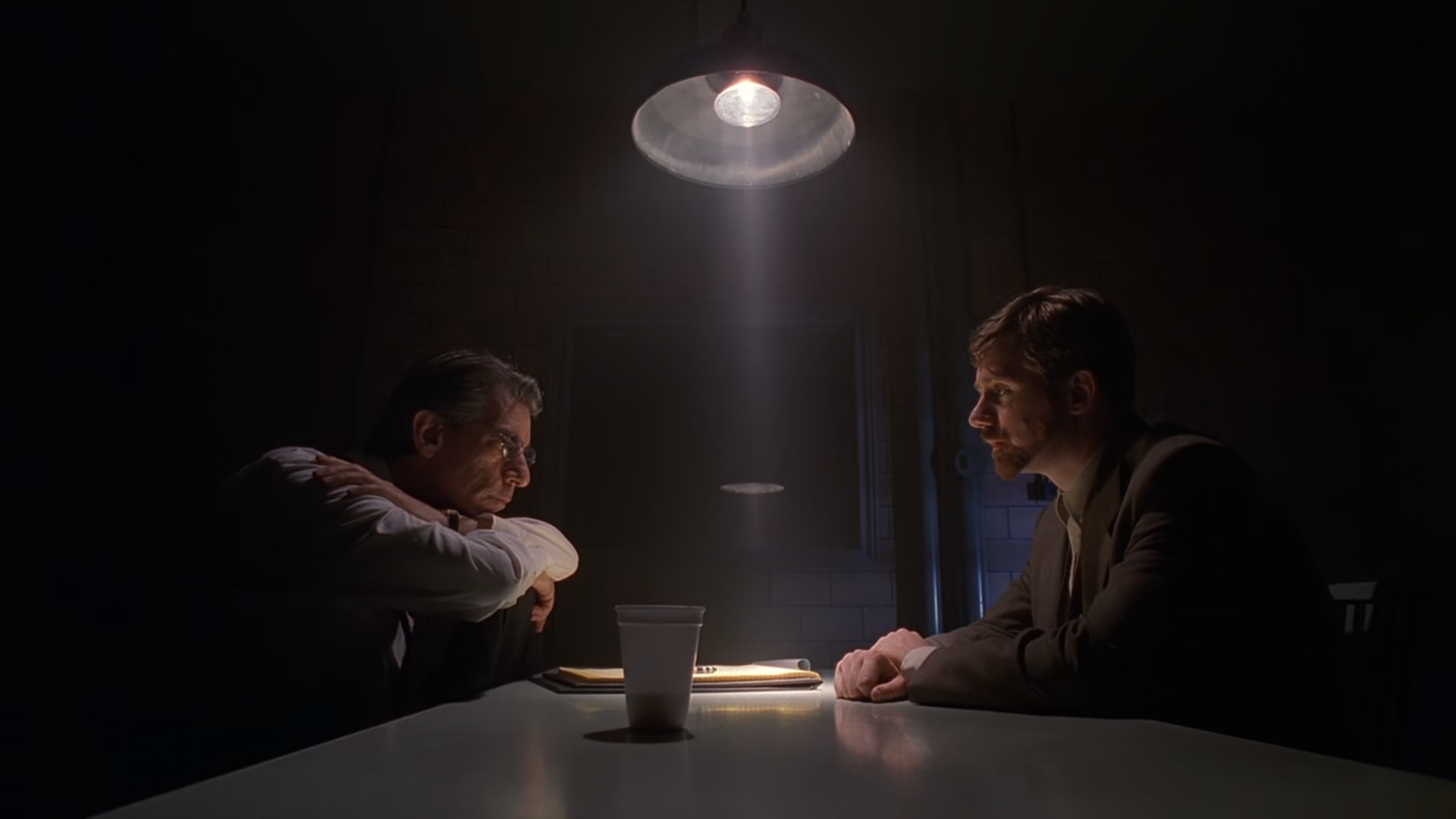 Season 5
Episode 03
Evaluation: Light 5
State: MD
Season 5's first standalone episode tells the story of how the Lone Gunmen, Fox Mulder's nerdy friends and frequent partners in break-in. It's amusing that those three friends, the suit-wearing, brave, ex-government employee John Fitzgerald Byers, the short, middle-aged, sexually obsessed, techno-geek Melvin Frohike, and the young, Donjons & Dragons-playing, cocky top-notch hacker Carl Langley, teamed up because of an attractive woman.
15. Tithonus


Season 6
Episode 10
Evaluation: Light 5
State: NY
This mid-Season 6 episode was very reminiscent of Season 3's Clyde Bruckman's Final Repose. Tithonus was yet another great episode for a Season 6 which was coasting at this point. Actually, the whole show was, after the Season 3 turnaround.
14. Oubliette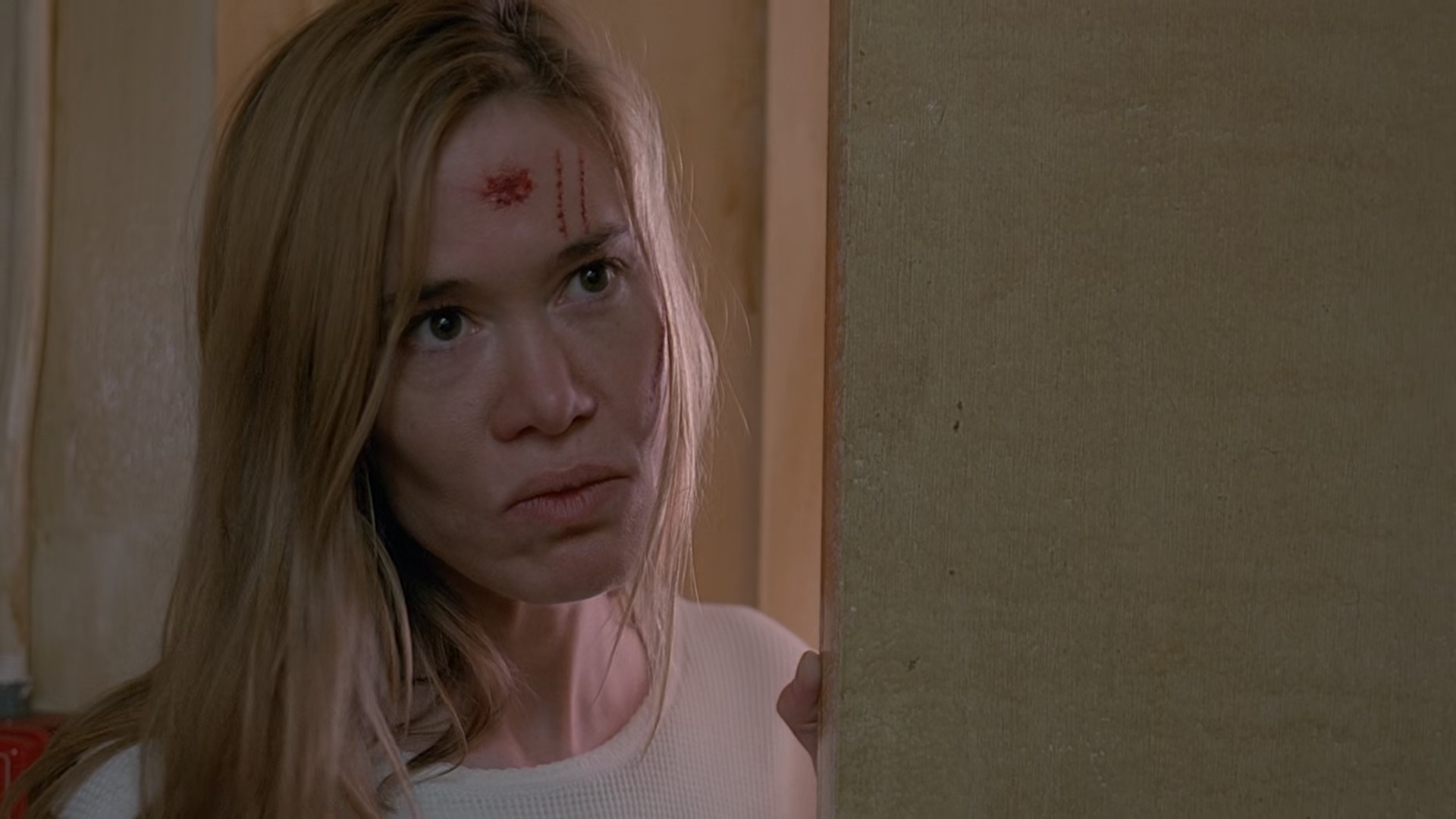 Season 3
Episode 08
Evaluation: Light 5
State: WA
This strong and intense outing, propelled by Mulder's personal involvement in the kidnapping of a teenage girl, is a classic X-File. It would be one of the standalone episodes to initiate the above-mentioned turnaround of the show.
13. Ice


Season 1
Episode 08
Evaluation: Light 5
State: AK
In spite of its mild grossness, Ice was the first true Monster-of-the Week gem on the show. It would lead to a handful of similar episodes, based on isolation and quasi-claustrophobia, only of them, fellow Season 1 episode Darkness Falls, standing the comparison. A tense and intensely thrilling episode, it shows that Mulder and Scully trust each other deeply–provided they manage to stay sane.
12. Kill Switch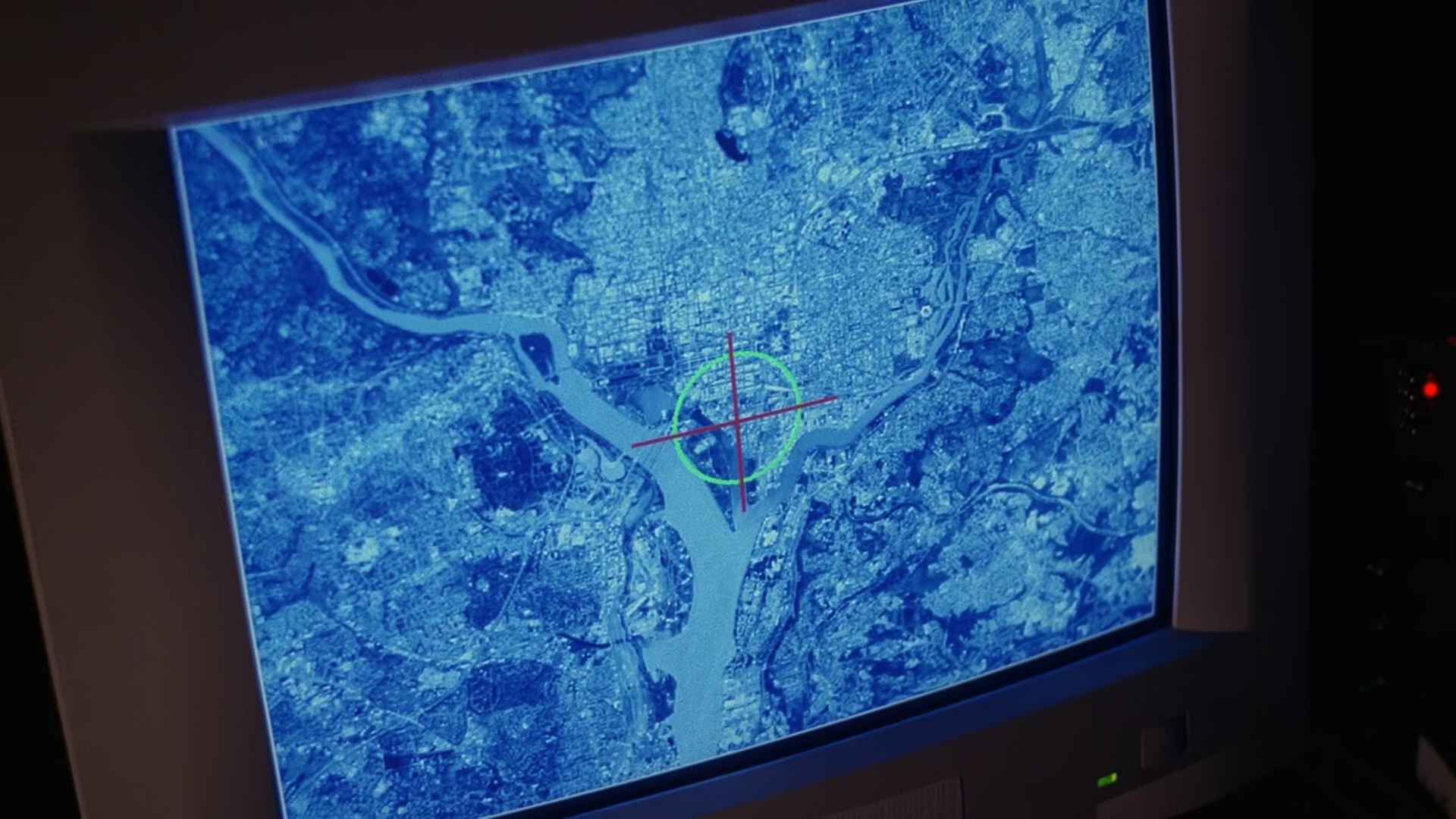 Season 5
Episode 11
Evaluation: Light 5
State: VA
Violent, black and nocturnal, Kill Switch is a very good episode. Artificial intelligence had been dealt with in early Season 1's Ghost In the Machine, but this is a much, much better installment.
11. Travelers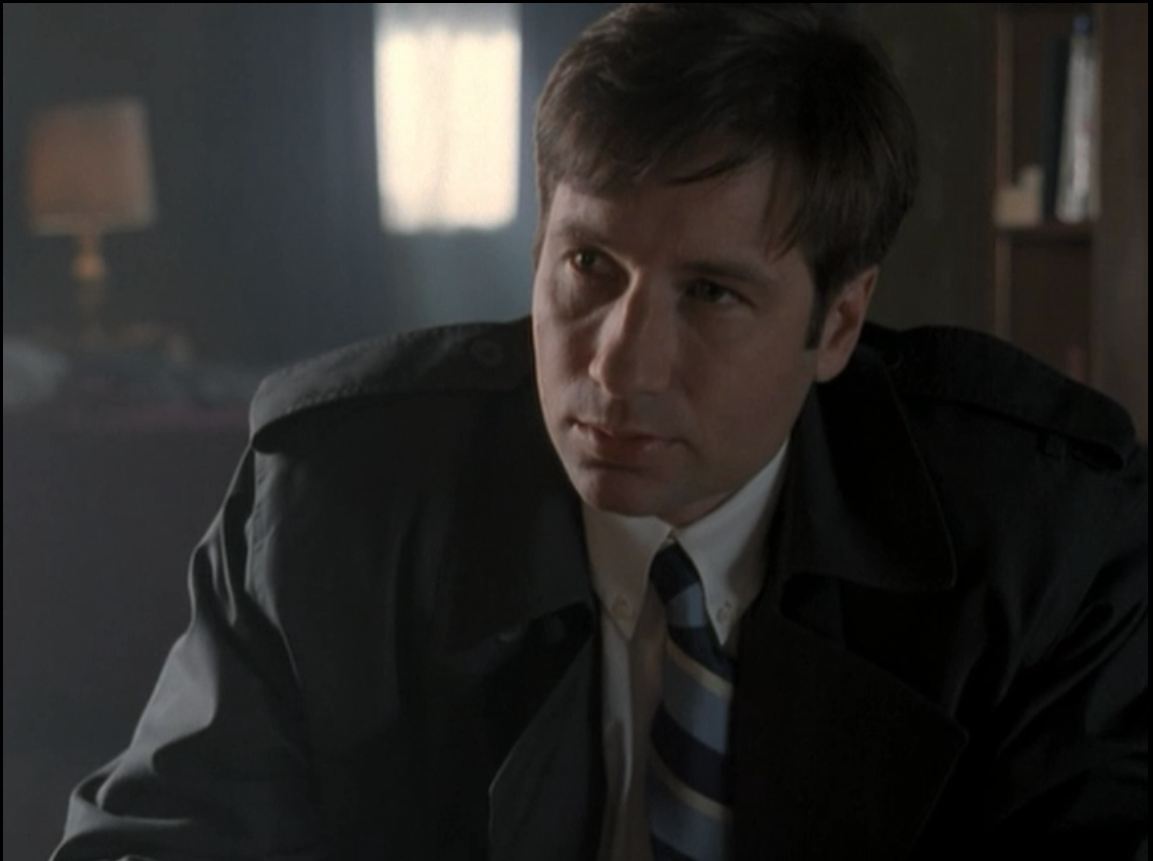 Season 5
Episode 15
Evaluation: Decent 5
State: DC
This mid-to-late Season 5 outing is a winner on any day. Dealing with mccarthyism, manicheanism and civil disobedience, Travelers is barely an X-Files episode, as it barely feature Fox Mulder (it does feature much of his father) and none of Dana Scully, but it sure is great TV.
10. Drive


Season 6
Episode 02
Evaluation: Decent 5
State: NV
Season 6's first standalone, Drive, is really a good episode. It was somewhat reminiscent of early Season 2's alien mythology installment Duane Barry, with Mulder being taken as a hostage and being almost the only one who could bother to give the supposedely villain a chance to explain himself. This was the last episode I watched before going on a big, nine-month break from The X-Files, in order to watch Breaking Bad. The actor who plays the "villain" in Drive is none other than Breaking Bad's Bryan Cranston. And Drive was penned by Breaking Bad's Vince Gilligan, the best writer on The X-Files by miles and miles.
09. Paper Hearts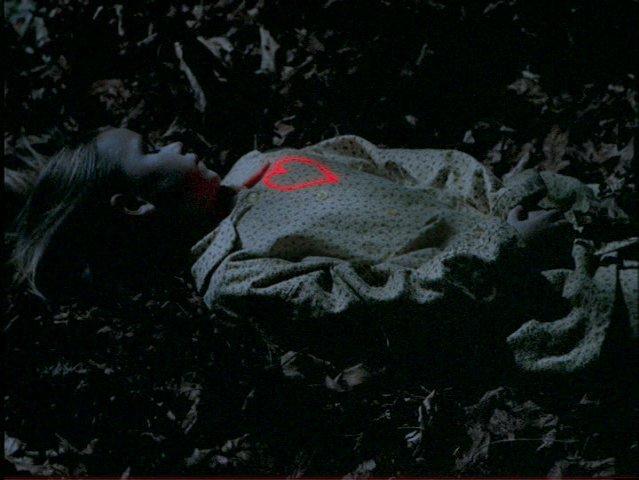 Season 4
Episode 10
Evaluation: Decent 5
State: DC
This episode features Mulder at his very best. I was expecting a good episode, but it Paper Hears went far beyond that. There was something almost impossible about this week's villain John Lee Roche's gentle ways, which really contradicted much of his actions. Similarly to what happened in Season 3's Pusher, this episode features a psychological war between Mulder and his opponent.
08. Dreamland


Season 6
Episode 04
Evaluation: Decent 5
State: NV
In Dreamland and Dreamland 2, the only standalone two-parter in the whole series, Mulder accidentally exchanges identities with a high-ranked bureaucrat at Area 51. There's a rather strange twist to that in that to the viewer, Fox Mulder appears as himself, while his unfortunate "partner in crime" Morris Fletcher also appears as himself. Only every character on the show seems to see Fletcher in Mulder and reciprocally (not only their looks, they really think one is the other and reciprocally). Mulder finds himself briefly living the life of a "man in black", responsible for hiding UFO tests and other similar stuff from the public. But, more importantly, the life of a husband and father of two with a family in jeopardy.
07. Three of a Kind


Season 6
Episode 20
Evaluation: Decent 5
State: NV
This Mulder-less late-Season 5 episode is very much a sequel to Season 5's Unusual Suspects. It is little more than an hour of very enjoyable television, and yet more evidence that Gillian Anderson is a fantastic actress.
06. The Pine Bluff Variant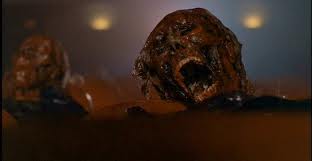 Season 5
Episode 18
Evaluation: Decent 5
State: PA
A taut, intense and supsenseful episode. Mulder narrowly escapes death, but rather through a surprising turn of events than a true deus ex machina. And this is, of course, much better. The Pine Bluff Variant is not too far from being a mytharc episode, and, I think, could have been split into two shows to better explore the plot and premises, and to have Scully evolve from defiance and suspicion to renewed trust for Mulder a little less abruptly.
05. Never Again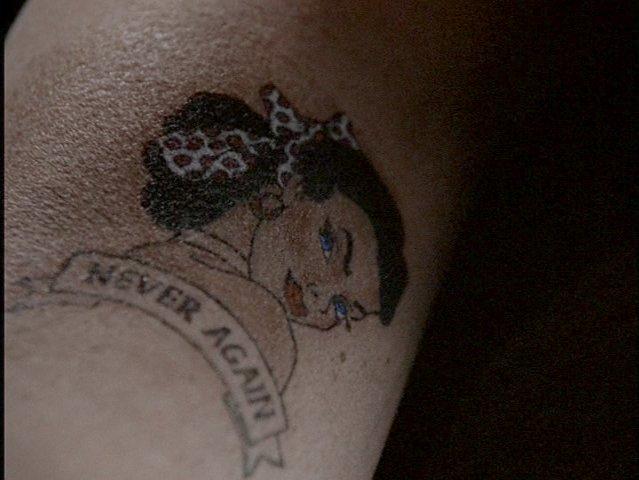 Season 4
Episode 13
Evaluation: Decent 5
State: DC
Among standalone episodes on The X-Files there are ''true" standalones that really do stand apart from the rest. Either because of their originality or because of their quality. Never Again is in both these categories, and is arguably to Scully what Season 2′ 3 was to Mulder–except it is immensely better. It is as un-X-Files-like as you'll ever get, which is great. It was one of the first episodes to feature Scully's urge for normalcy, her being troubled at how she has no life outside her work.
04. Darkness Falls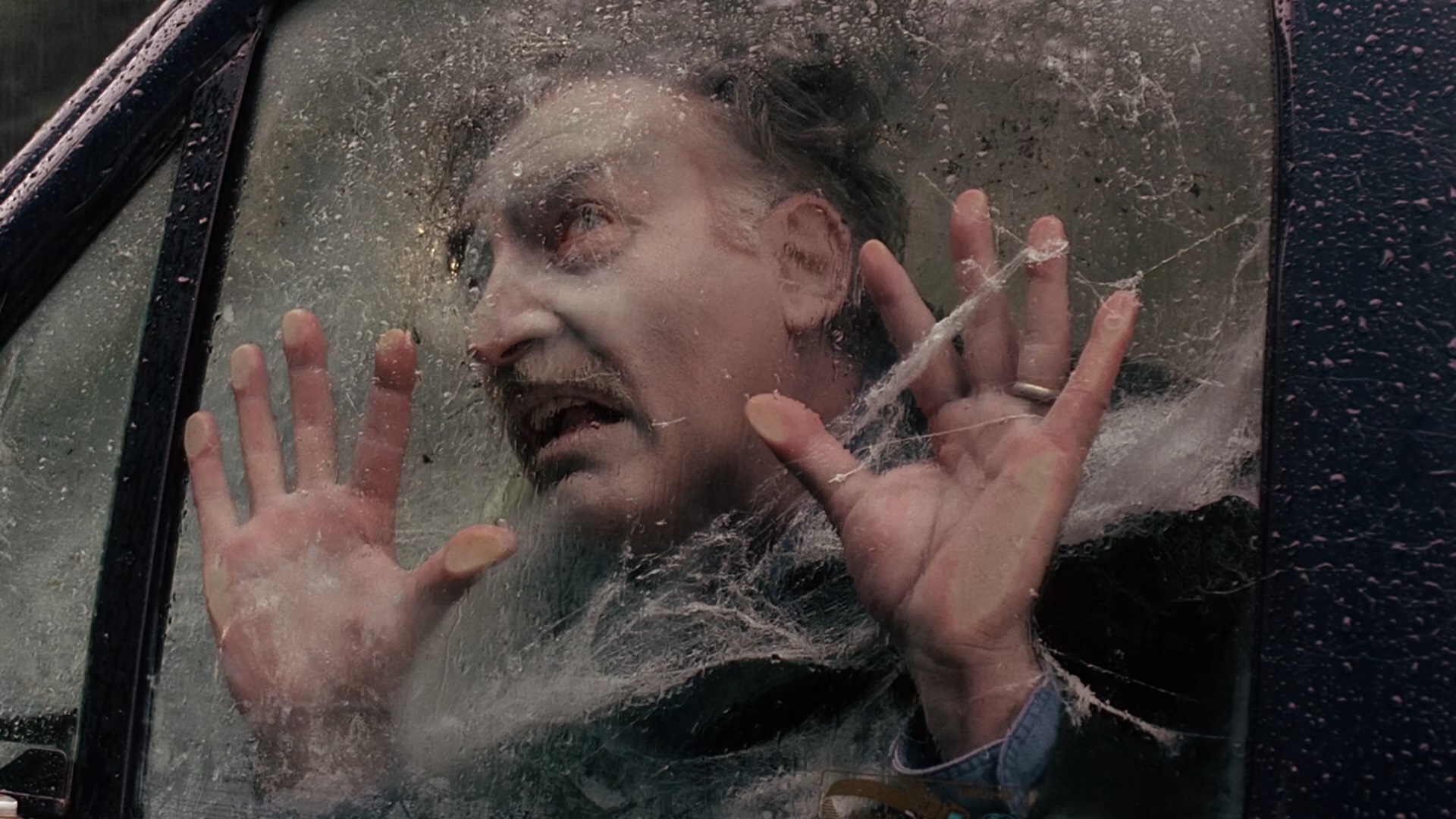 Season 1
Episode 20
Evaluation: Decent 5
State: WA
Season 1 manages to sneak a second episode into the mid-show stronghold that is the Top 15 of this list (this Top 15) indeed features four Season 4 episodes, four Season 5 episodes and five Season 6 episodes. Darkness Falls, which runs along very similar lines to fellow Season 1 episode Ice, only with less paranoia, is really one of the true standalone gems of the early X-Files years.
03. Milagro


Season 6
Episode 18
Evaluation: Decent 5
State: DC
A damn good episode which really defies categorisation, although many would call it standard sci-fi. This episode revolves around Mulder's new neighbour, a strange male writer and a character for the ages, really brought to life by fantastic acting on the part of John Hawkes and directing (that scene where he invites Scully to his apartment is spellbinding). After episode upon episode of hammering the point that Mulder and Scully live lonely lives, I think it makes sense that at least one of them would yearn for some company. Especially, in the case of Miss Scully, from a fascinating man. So I can't understand why man people thought that Special Agent Dana Scully was written out-of-character in Milagro.
02. Folie à Deux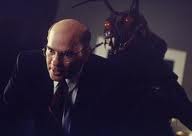 Season 5
Episode 19
Evaluation: Decent 5
State: IL
Just because of the stupid "it's starting all over again somewhere else" ending–one of the worst recurring clichés on the show–this episode does not get a Strong 5, and hence misses out on the first spot. Some plot elements would have needed further development, but, all in all, this is an extremely tense, original episode with an unlikely villain that comes out of the blue, or rather, out of a very nice, brave, unselfish man–or seemingly so.
01. Small Potatoes


Season 4
Episode 20
Evaluation: Decent 5
State: WV
I actually said "Wow !" at the end of this episode. Like in Dreamland, someone manages to steal Mulder's identity, to the point where everyone thinks he is Mulder. Only this time the character is played, at that moment, by David Duchovny. And the first order of business of this impostor–who utters one of the most memorable one-liners of the series–to Mudler: "I just think it's funny. I was born a loser, but you're one by choice."–apparently, is to woo Scully.