Continuing from my previous post:
54. Arcadia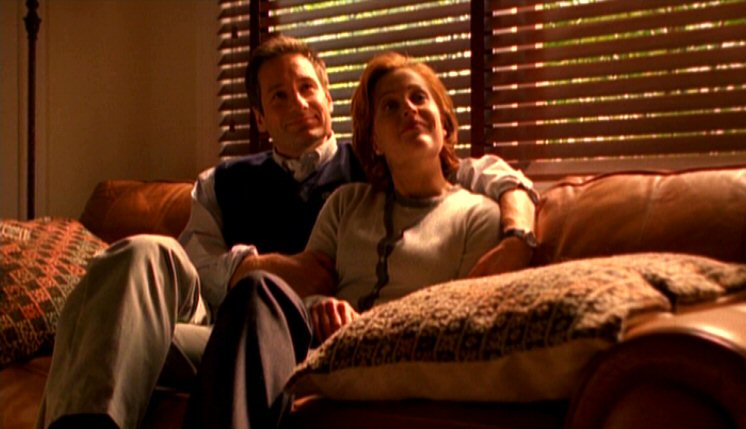 Season 6
Episode 15
Evaluation: Light 4
State: CA
I really expected to like this episode, which takes place in a planned community where rules are rules and those who don't conform pay the price (in that sense this is reminiscent of Season 2's Our Town). And I did.  Not as much as I expected from the, say, first twenty-five minutes of the episode. From then on things get too straightforward, the week's monster being, as pointed by many, quite ridiculous. Even though, this installment brings quite a bit of fun, based on solid situation comedy, with Mulder and Scully going undercover as a (more or less yuppie) married couple.
53. Sleepless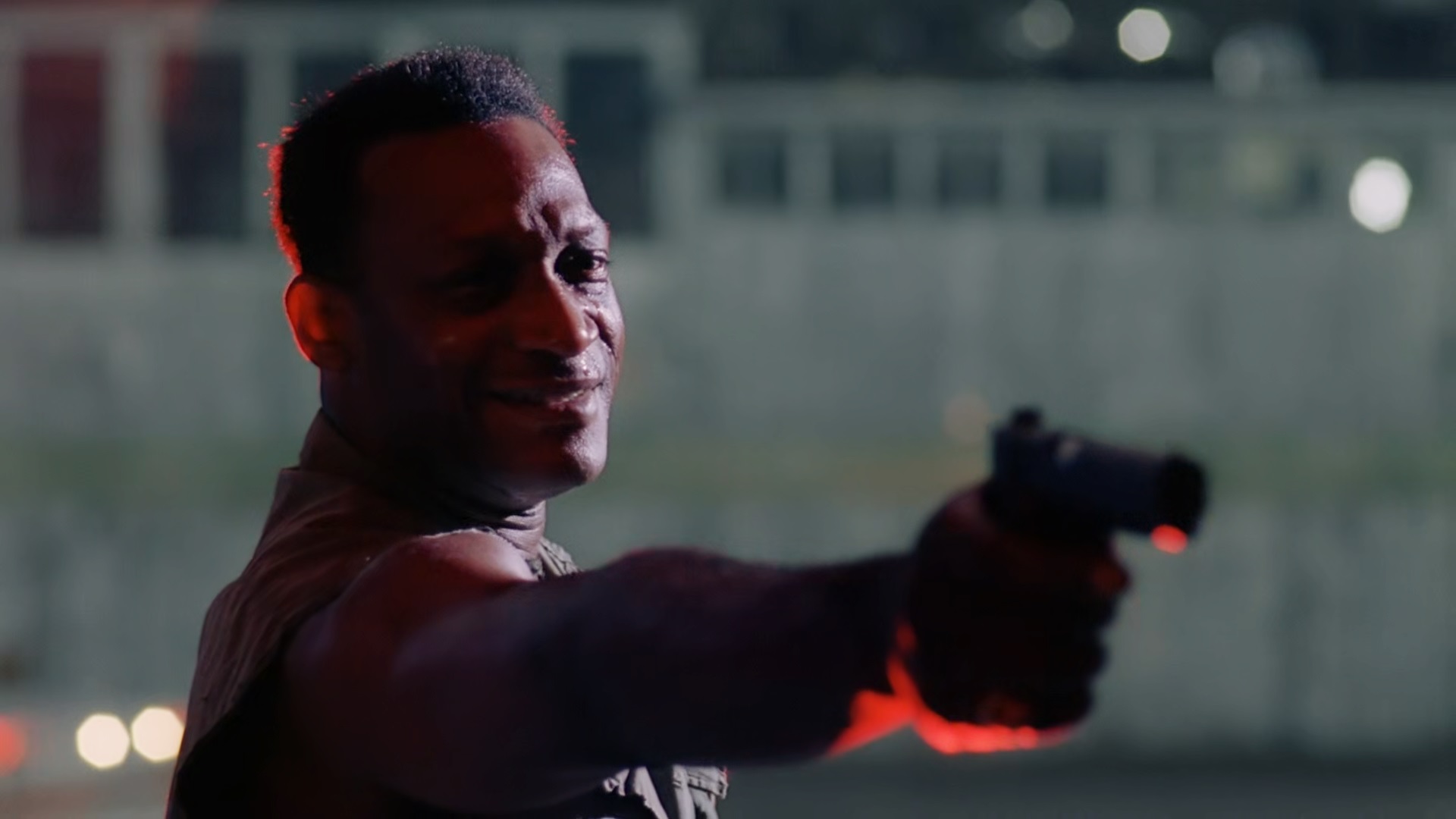 Season 2
Episode 04
Evaluation: Light 4
State: NY
In all honesty I remember very little from this early Season 2 episode. I know it deals with former soldiers who were experimented on in order to suppress their need to sleep.
52. Elegy


Season 4
Episode 22
Evaluation: Light 4
State: DC
All in all a pretty decent episode, though the resolution was frankly botched. The importance of Scully's cancer in the plot blurs, to some extent, the boundaries between the series' mythology arc and the traditional standalone episode concept. Though Elegy is undoubtedly a standalone, it acknowledges her illness skillfully.
51. Unrequited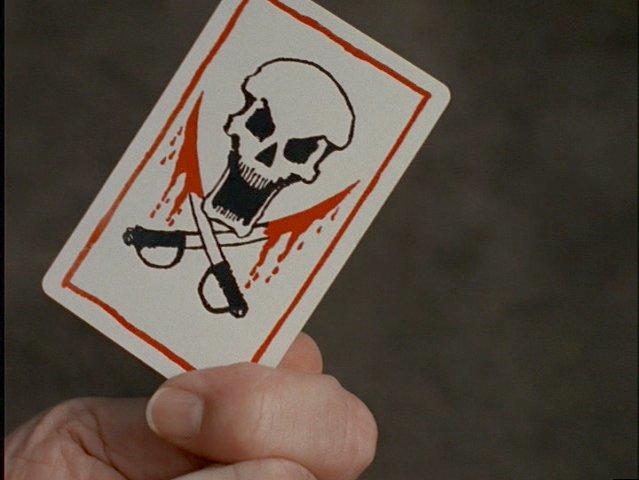 Season 4
Episode 16
Evaluation: Light 4
State: VA
A strong, rather original episode which combined a lot of standard elements of the show: conspiracy, supernatural human abilities and social/political commentary. Unrequited is a rather good illustration of the fact that Season 4 was quite experimental, often for the best.
50. Chimera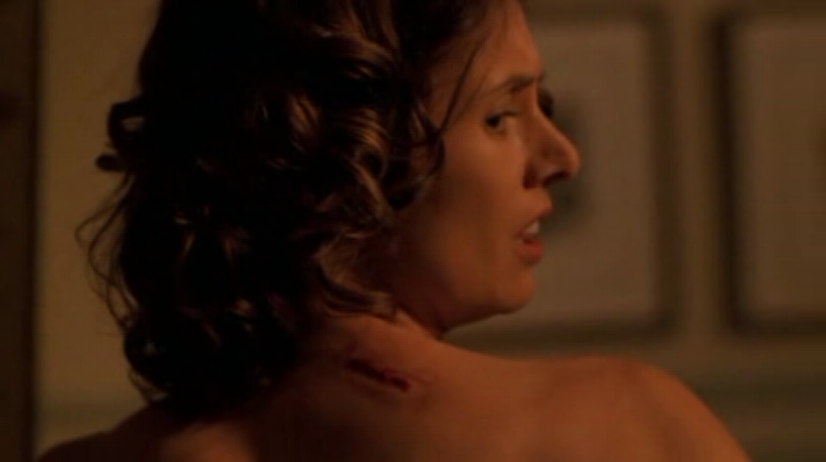 Season 7
Episode 16
Evaluation: Light 4
State: VT
This episode was by no means the trainwreck I was fearing -and partly expecting- from reading its short synopsis ("Mulder investigates what appears to be a missing case of a woman from a small town, but soon turns out to be a murder by a spirit summoned from the underworld".). Except for one of them which was easy to see coming, the plot twists kept me guessing. Michelle Joyner as the unlikely villainess had a strong performance, and she was a natural in this very Arcardia-like suburban environment. Scully on her boring, unrelated stakeout provided the comic relief for a decent installment.
49. Grotesque


Season 3
Episode 14
Evaluation: Light 4
State: DC
A frankly underrated episode in my opinion. One of the darkest of the series, very anxiogenic and with a lot of black, white and gray, and notable music. One of the episodes where Mulder's background as a psychological profiler is most relevant. Here, our hero seems to flirt with madness as he tries to understand a killer obsessed with gargoyles and his copycat.
48. Roland


Season 1
Episode 23
Evaluation: Light 4
State: WA
Roland, a mentally handicapped but complex janitor in a research facility, is possibly my favourite character from the first season, and easily this episode's best asset, since the plot is standard average X-Files standalone stuff.
47. D.P.O.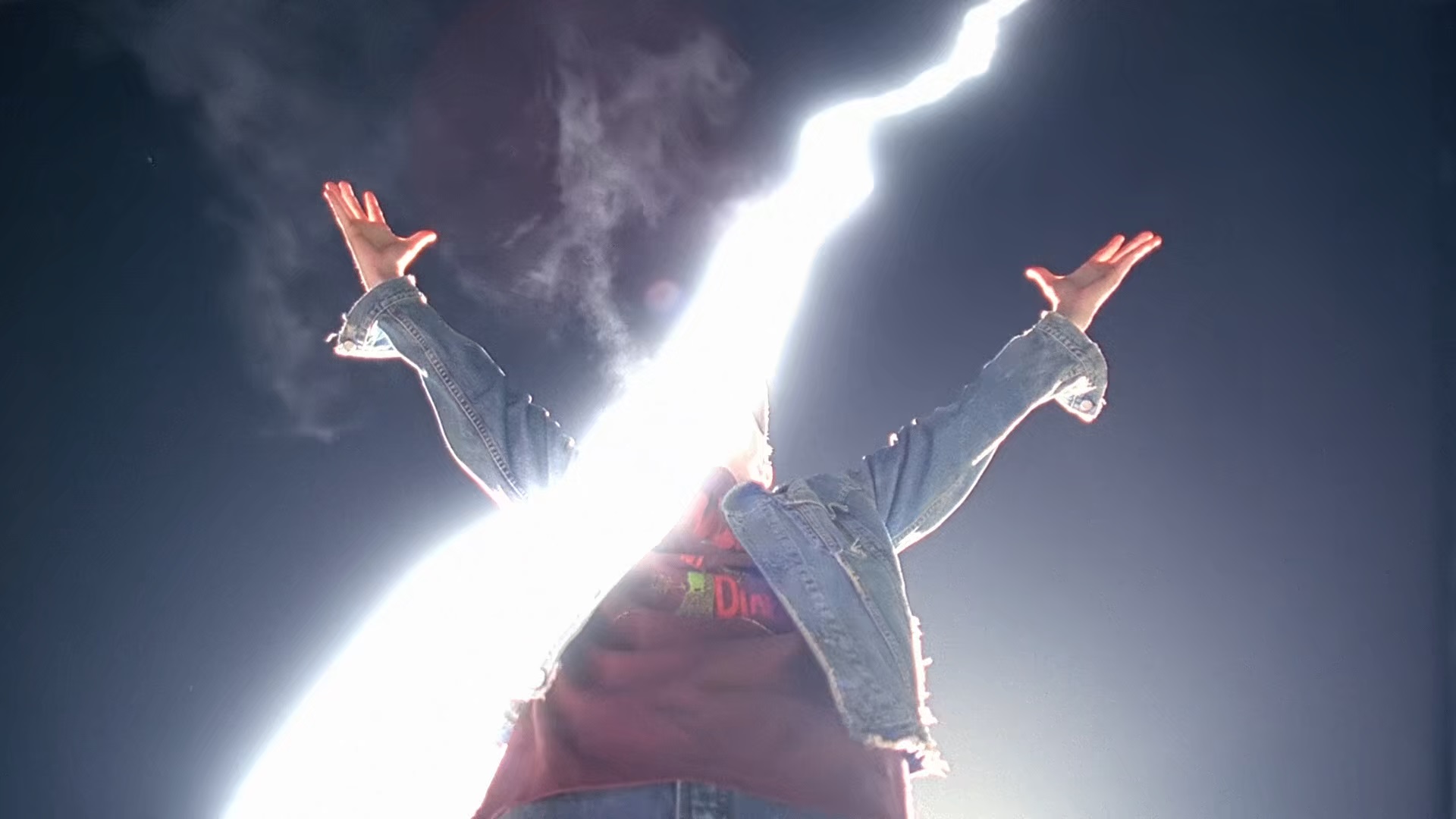 Season 3
Episode 03
Evaluation: Light 4
State: OK
When it comes to portray clueless, warm-hearted yet selfish, borderline stupid lower class twenty-somethings, Giovanni Ribisi is a genius, as Friends watchers will know. This episode is another one to make great use of music.

46. Schizogeny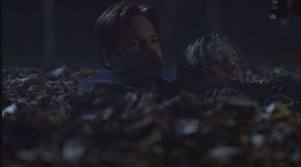 Season 5
Episode 09
Evaluation: Decent 4
State: MI
Though the criminal case at hand was, in all fairness, rather weak, this is a very decent episode, thanks to emotion and relatable characters, especially that teenage boy played by a fantastic Chad Lindberg. Not unlike Giovanni Ribisi in D.P.O., though. And of course there's Mulder and his legendary "Hey, Scully, is this demonstration of boyish agility turning you on at all?" while climbing a tree.

45. Empedocles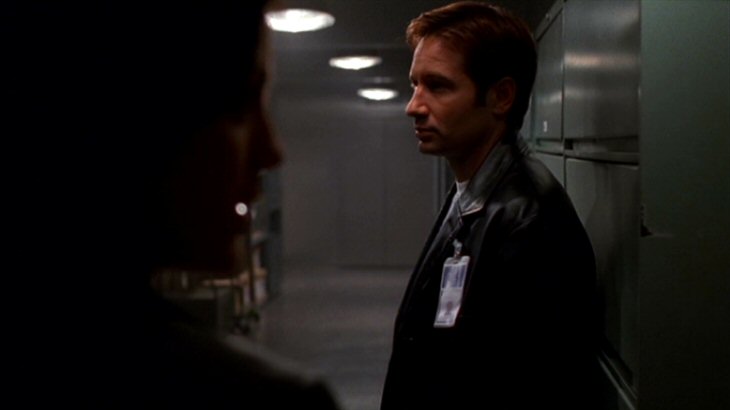 Season 8
Episode 17
Evaluation: Decent 4
State: DC
This episode had me fawn over my boy John Doggett (for whom there was a possibility that the case at hand was linked to his son's murder) and actor Robert Patrick even more than usual. And this, despite the fact that it is one of the only episodes to feature not only Mulder and Scully but also Doggett and Reyes. 

44. Dæemonicus


Season 9
Episode 03
Evaluation: Decent 4
State: WV
For his first X-File investigation without his X-File mentor Dana Scully, John Doggett is in the rough, and his new partner Monica Reyes's smiley-looney approach does not convince him.

43. Alone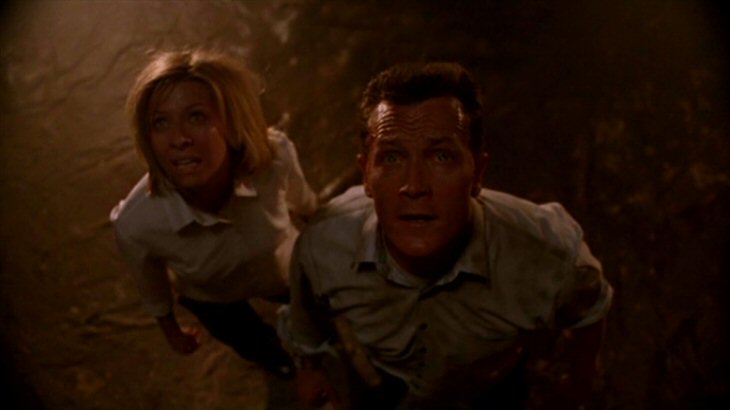 Season 8
Episode 19
Evaluation: Decent 4
State: NY
In this late Season 8 outing Doggett gets teamed up with young Leyla Harrison, an FBI agent more used to office work than facing danger, but who greatly admires the work done by Mulder and Scully on the X-Files. Apart from Doggett walking away unhurt from what must have been an eight-metre fall (that's almost more supernatural than a man-snake hybrid), this was a very good episode.
42. Quagmire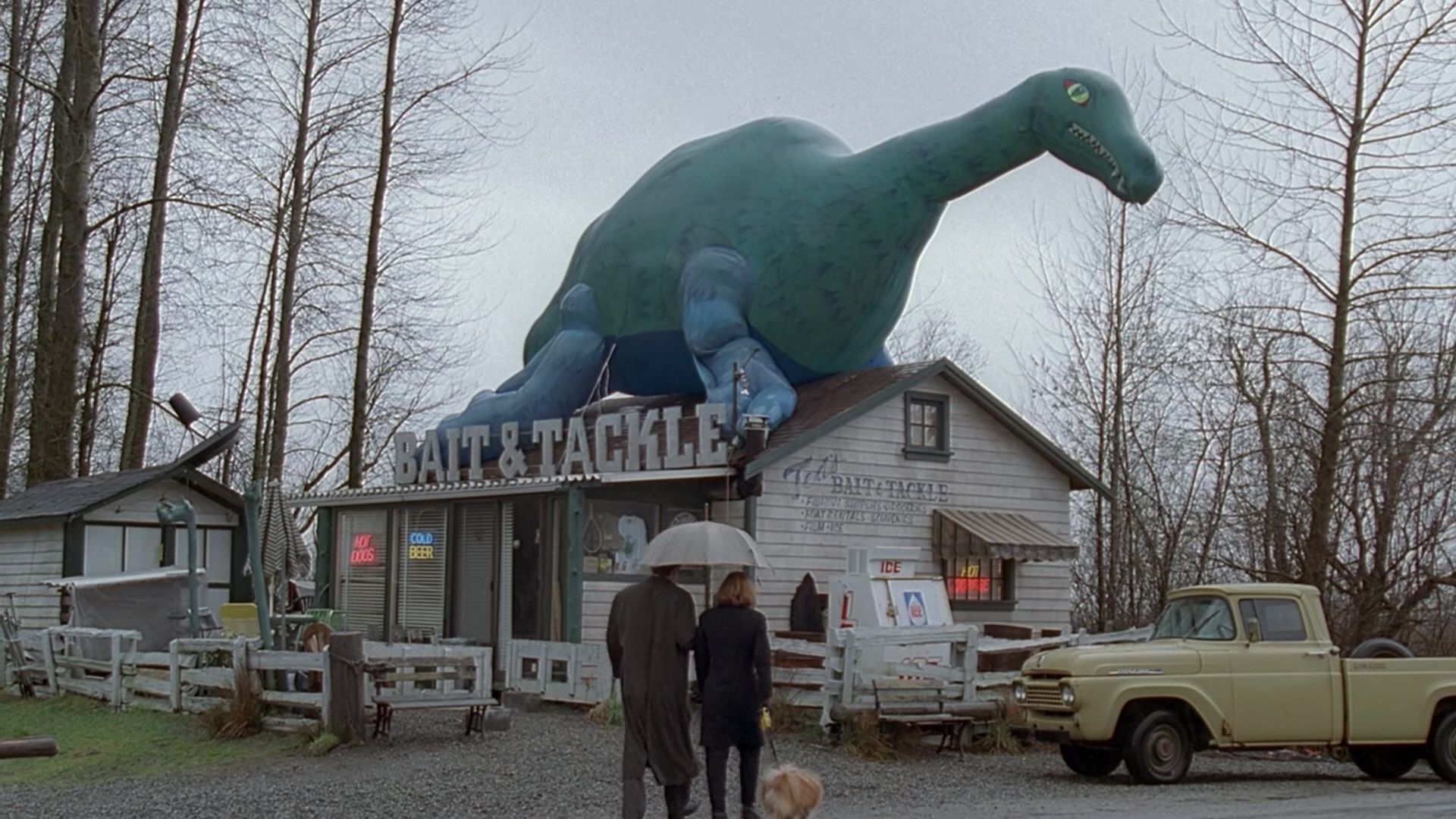 Season 3
Episode 22
Evaluation: Decent 4
State: GA
A lighthearted late Season 3 episode in which Mulder and Scully are as close as they'll ever get to investigate one of the world's most famous superstitions, the Loch Ness monster. Instead they go to a lake in Georgia. I liked this episode which features both comedy and strong, intricate interplay between Mulder and Scully.

41. Field Trip


Season 6
Episode 21
Evaluation: Decent 4
State: NC
It was hard for me to make up my mind about this episode. I was expecting a rainbow-colored cliché, and got this dark, multi-layered shared hallucination. The plot, to be honest, was a tad too intricate–and maybe too extreme as far as the content of the hallucinations was concerned–for the episode to be a complete hit. With the episode starting as a bona fide standalone, then veering into mytharc spoof in Mulder's hallucination, and then going to character plot in Scully's, it could be argued that the writers got a little greedy. But the concept was very good. And, ultimately, so was the episode.
40. 4-D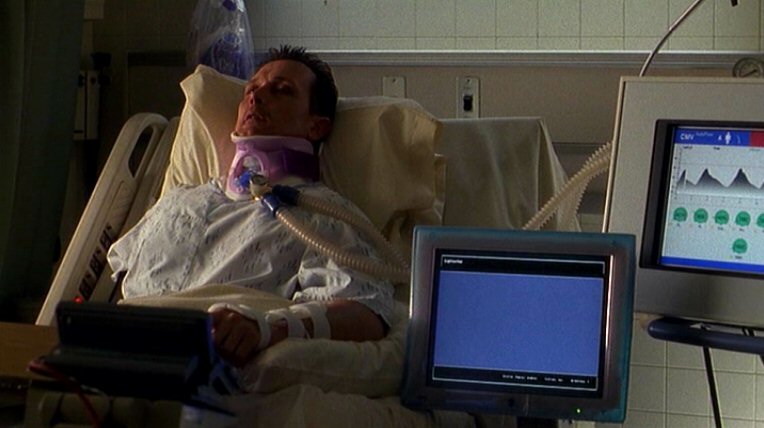 Season 9
Episode 04
Evaluation: Decent 4
State: DC
For what is only Doggett's second investigation with Reyes, things escalate quickly as he finds himself gravely injured. Though the plot might have been a bit of a stretch, I thought this was a strong, elegant episode.

39. Musings of a Cigarette Smoking Man


Season 4
Episode 07
Evaluation: Decent 4
State: DC
Though this looks, on a superficial level, as a look into the life and past of Mulder's archnemesis, this ultimately doubly fictional (most events depicted here are arguably playful departures from the series' canon, as having a single man assassinate both John Fitzgerald Kennedy and Martin Luther King would be a huge stretch even for the X-Files writers) episode was hardly relevant as far as the series mythology is concerned, but a decent character study.
38.How the Ghosts Stole Christmas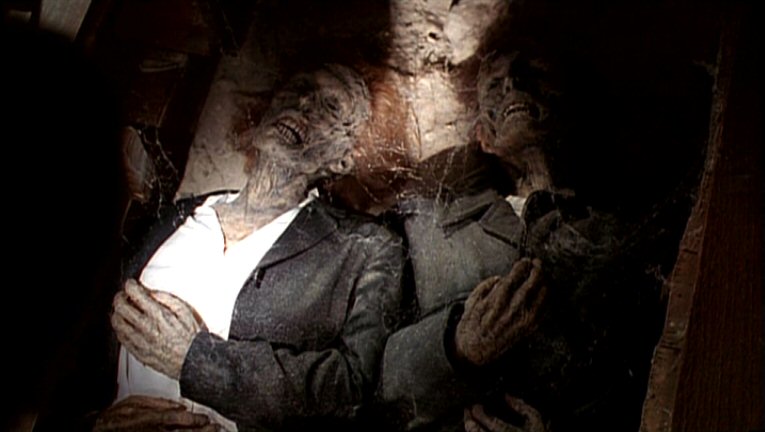 Season 6
Episode 06
Evaluation: Decent 4
State: MD
As was the case for Musings of a Cigarette Smoking Man, the events depicted here are probably outside of the series' canon. Which really doesn't matter, as this is only really supposed to be a solid forty-five minutes of television. Which it is.
37. Squeeze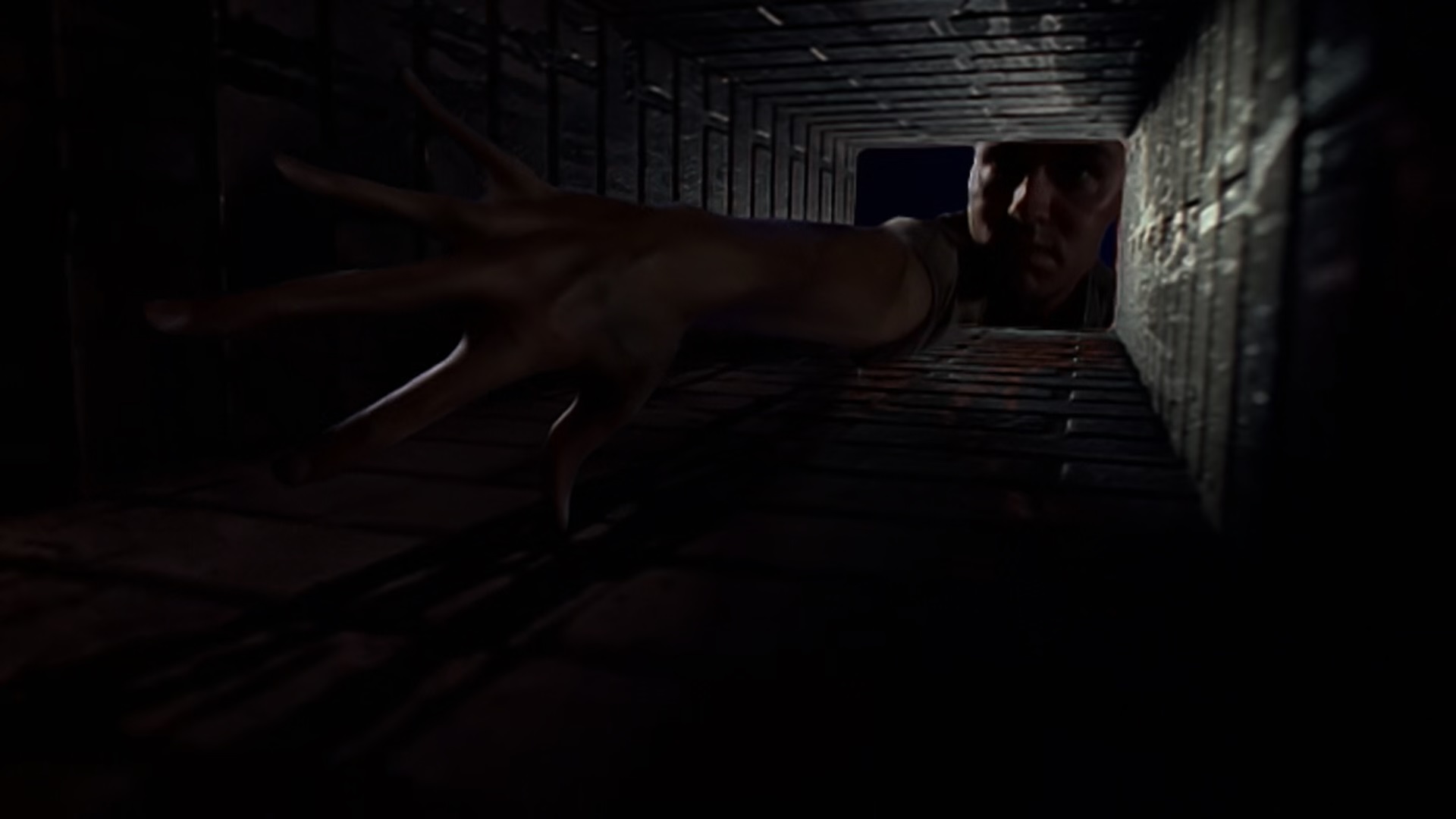 Season 1
Episode 03
Evaluation: Decent 4
State: MD
The very first standalone episode in the whole series greatly expanded the show's horizons and scope, offering something beyond the gripping alien conspiracy.
36. The Gift


Season 8
Episode 11
Evaluation: Decent 4
State: PA
This episode sure benefited from the revelation in the early part of its fourth act, which showed Mulder's humane and compassionate nature, and, shortly after, Doggett's. This episode was a bit too reminiscent of Season 1's Gender Bender, and the central idea in the plot was a one-to-one rehash of early Season 8's Roadrunners. This is what got me thinking that "It's a good thing that Doggett's investigation here is ultimately about Mulder, because otherwise this would just be a ludicrously early rehash of Roadrunners". At least that's what I thought before the fourth act, when the episode really took another dimension.

35. Monday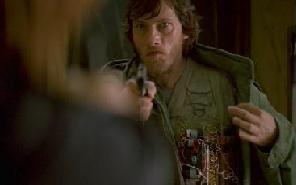 Season 6
Episode 14
Evaluation: Decent 4
State: DC
The synopsis for this episode ("The world is trapped in a time loop, and only one woman seems to know. Each day the events that happen differ slightly; "free will", as Mulder calls it. A bank robbery is committed over and over again until they can stop the eventual bombing of the place from occurring".) had really given me hope but I did not end up disappointed. This episode lived up to its promise. No more, no less.
34. Roadrunners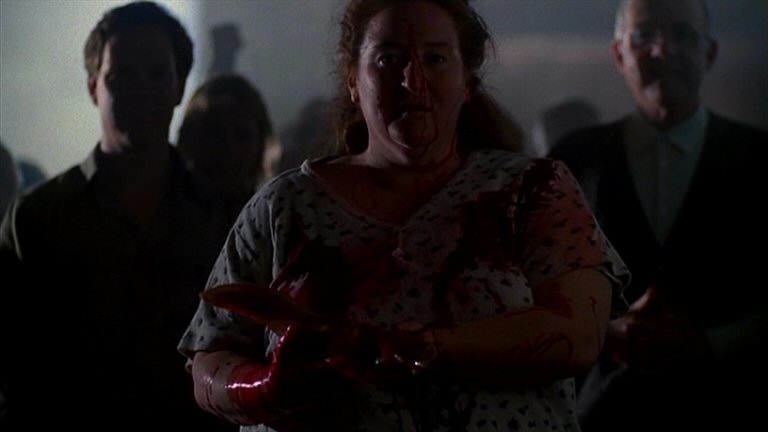 Season 8
Episode 04
Evaluation: Decent 4
State: UT
For John Doggett's second investigation on the X-Files, he spends most of his time doing office work for Scully who's on the ground in Utah. Through chance she finds herself in a strange village. Roadrunners had me think of season 1 episodes Ice and Gender Bender, as well as season 6's Arcadia. Many TV reviewers complained that it wasn't explained why the cult members thought a giant mutant slug was the Second Coming of Christ. Like they've never heard of cults…

33. Clyde Bruckman's Final Repose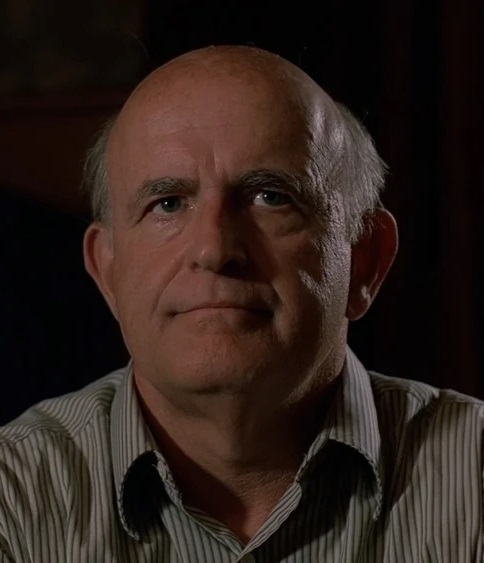 Season 3
Episode 04
Evaluation: Decent 4
State: MN
Maybe because of the rather elaborate plot and the high amount of dialogue, this strong outing, universally praised, was strangely forgettable to me.

32. Gender Bender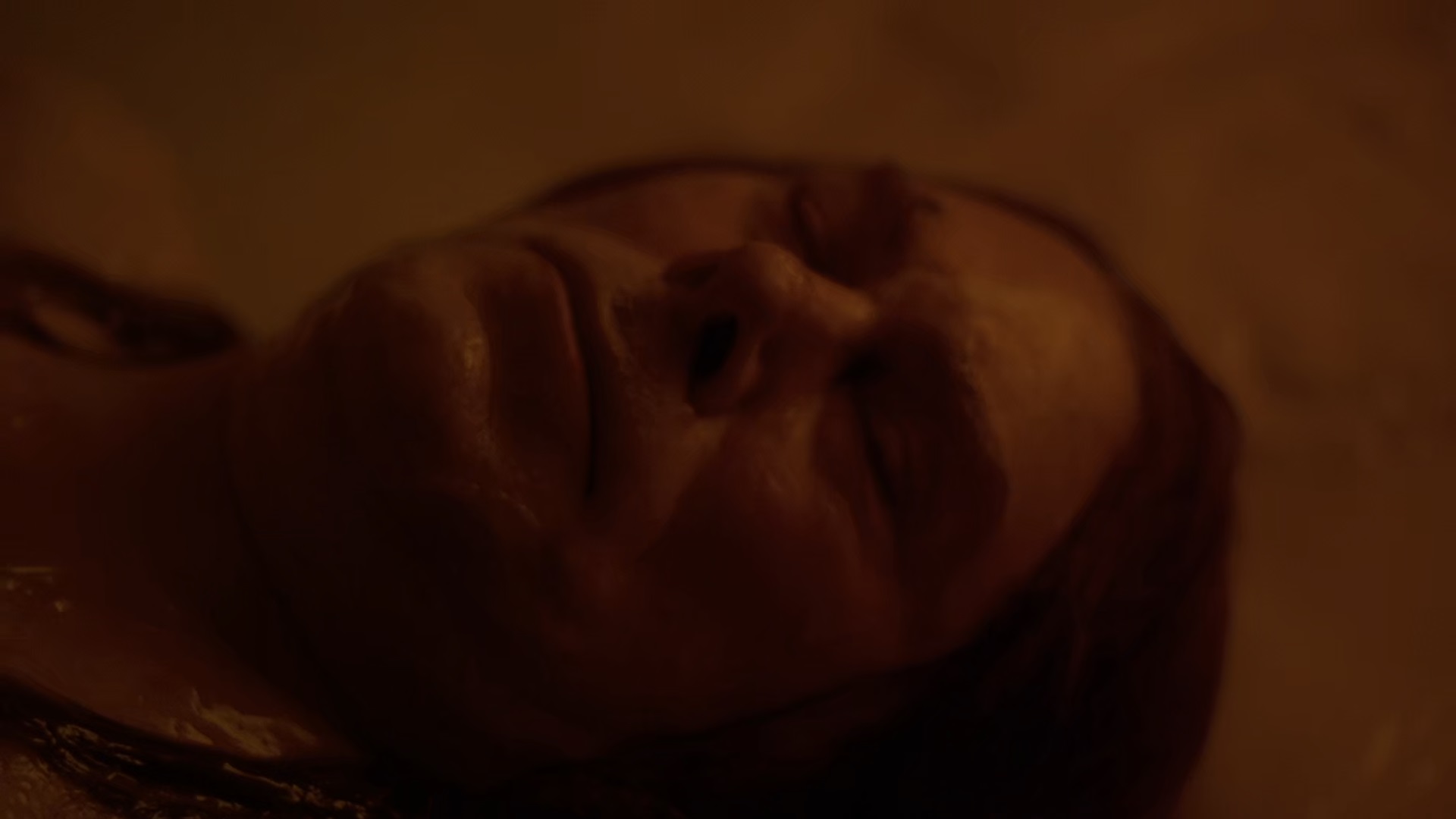 Season 1
Episode 14
Evaluation: Strong 4
State: MA
This mid-Season 1 episode, which, despite what Wikipedia says, got a lot of hate as well as a decent amount of mild praise, is original, visually impressive and highly suspenseful. The only drawback, which, I'll admit, is pretty damning, is the stupid ending whereby the Amish-like community Mulder and Scully investigate seem to have escaped on a flying saucer.
31. Dreamland 2


Season 6
Episode 05
Evaluation: Strong 4
State: NV
In Dreamland and Dreamland 2, the only standalone two-parter in the whole series, Mulder accidentally exchanges identities with a high-ranked bureaucrat at Area 51. There's a rather strange twist to that in that to the viewer, Fox Mulder appears as himself, while his unfortunate "partner in crime" Morris Fletcher also appears as himself. Only every character on the show seems to see Fletcher in Mulder and reciprocally (not only their looks, they really think one is the other and reciprocally). Among others, Fletcher tries to make use of his newfound Mulder-esque good looks to try and woo Scully. All of this makes up for good comedy, but Dreamland 2 does not quite match its earlier, better half Dremland.
30. Medusa


Season 8
Episode 12
Evaluation: Strong 4
State: MA
This mid-Season 8 installment was the first episode in ages to go along the lines of Season's Ice (isolation, danger, panic). This is, to some extent, a recipe for success for the show, and Medusa, which takes place in the Boston subway system, is no exception, though I expected just a little more of a thriller out of this. The idea to have Doggett put himself on the line while Scully was safely directing the operations from ground level brought some novelty in the Ice-like motif.

29. The Walk


Season 3
Episode 07
Evaluation: Strong 4
State: MD
This elaborate episode makes a great show out of essentially nothing.  One of the most memorable things about this one for me was how the backwards-masked message the killer sent one of his victims, which went "Your time has come, killer", and thus bacwards-masked, approximately sounded like "[hardly audible: Relik] mox ahmitruy", was transcribed on some website by someone who apparently thoughtit  sounded like "Fox, my dream" (pretty close to "mox ahmitruy" I guess).

28. Redrum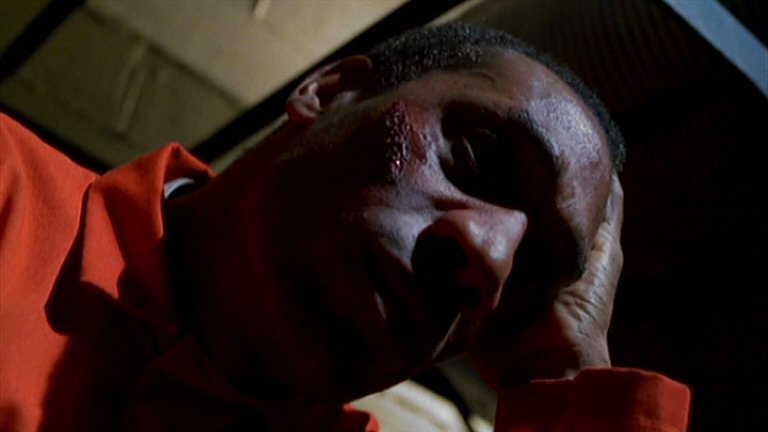 Season 8
Episode 06
Evaluation: Strong
State: MD
In this one a prosecutor, who's also an old friend of John Doggett's, wakes up behind bars because he's the primary suspect in the murder of his wife. It's a Friday. When he wakes up the next day, it's a Thursday. But of course, for everyone else than him, the day before was Wednesday and not Friday. Neat concept. Neat episode.