Continuing from my previous post:
81. Kitsunegari


Season 5
Episode 08
Evaluation: Decent 3
State: VA
This episode is centred on the "comeback" of the villain from Pusher, one of Season 3's stronger episodes. Kitsunegari (Japanese for "fox hunt", after Mulder's first name) does not come close to matching the intensity of the former. Too bad.
80. Brand X


Season 7
Episode 18
Evaluation: Decent 3
State: NC
This copiously gross episode is reminiscing to some extent of Season 2's F. Emasculata, but the plot, centred on genetic manipulation of tobacco, is more interesting.
79. Rush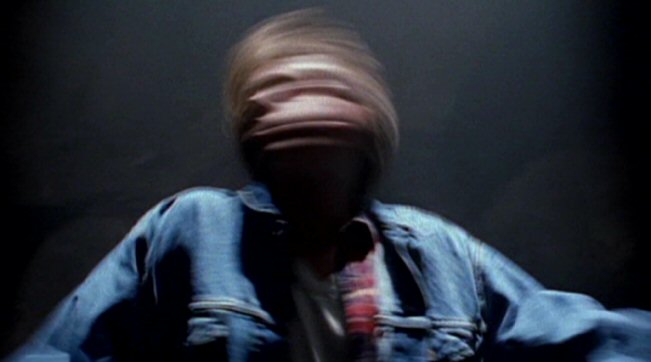 Season 7
Episode 05
Evaluation: Decent 3
State: VA
Probably one of the most standard, most typical and most median-quality episodes of the whole show. Rush is in fact so average I find it remarkable. This small town teenage angst mixed with small town paranormal phenomena recipe was a recurring trope on The X-Files.
78. Lazarus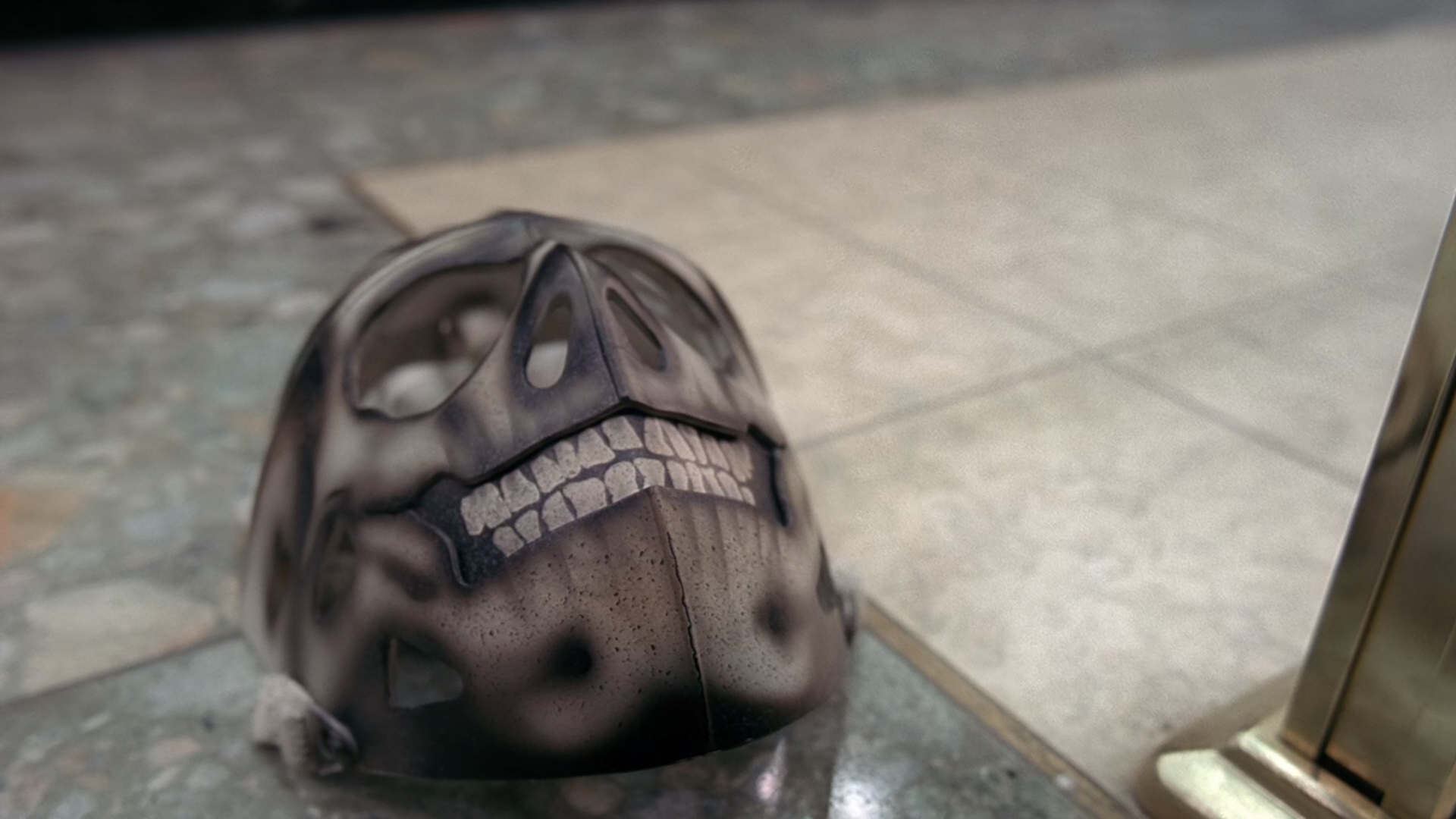 Season 1
Episode 15
Evaluation: Decent 3
State: MD
Reincarnation is pretty much as tacky and cliché a superstition the show could tackle, but this rather suspenseful and intense episode handles it pretty well.
77. Scary Monsters


Season 9
Episode 14
Evaluation: Decent 3
State: PA
This rather strange episode used the less than impressive trope of creepy children. Mystery and suspense are the only saving grace here, and they work wonders in an episode where little happens beyond a child drawing messed up things.
76. Invocation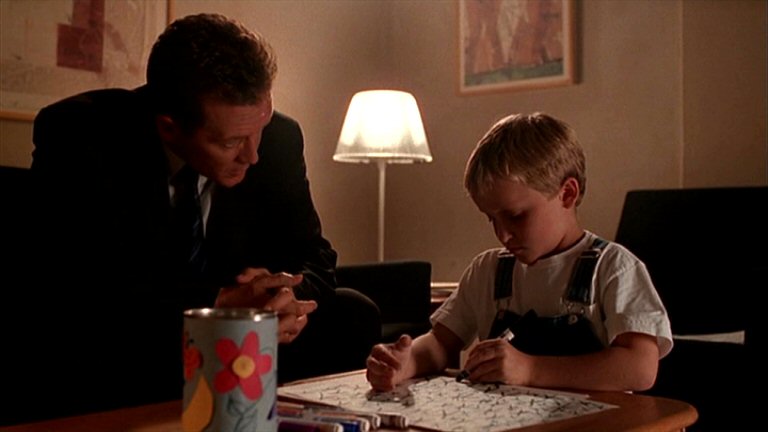 Season 8
Episode 05
Evaluation: Decent 3
State: OK
One of the first standalone episodes to feature John Doggett, this installment introduced us to the tragedy of the death of Doggett's son. Which explains Doggett's intense interest in this case, in an episode which could be called a largely improved version of Season 2's The Căluşari.
75. Sanguinarium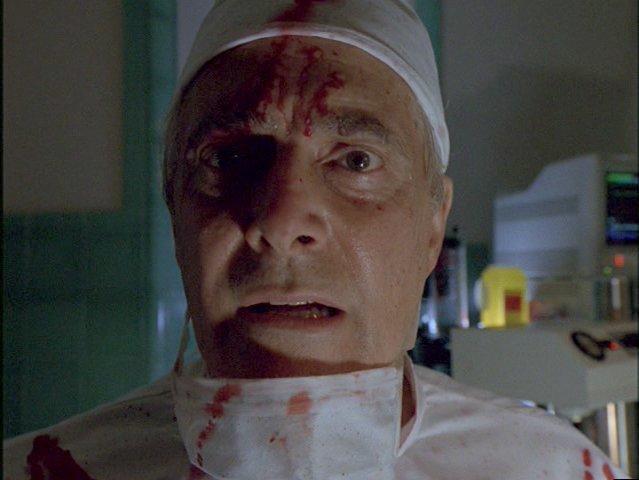 Season 4
Episode 06
Evaluation: Decent 3
State: IL
Taking place in a plastic surgery clinic, this is one of the series' goriest episodes. Despite dire prospects for the interest of the plot rising at the midpoint if the episode,  there was more to it than boring old satanist rituals. Mulder and Scully are not really in the limelight in this episode, which is not necessarily a bad change, but has as an unfortunate consequence the fact that the potential for humour was barely exploited.
74. Audrey Pauley


Season 9
Episode 11
Evaluation: Decent 3
State: DC
A very Christian episode, with an innocent ignorant woman fighting a malevolent doctor, whose motivations are sadly not explained. Could have been better.

73. Alpha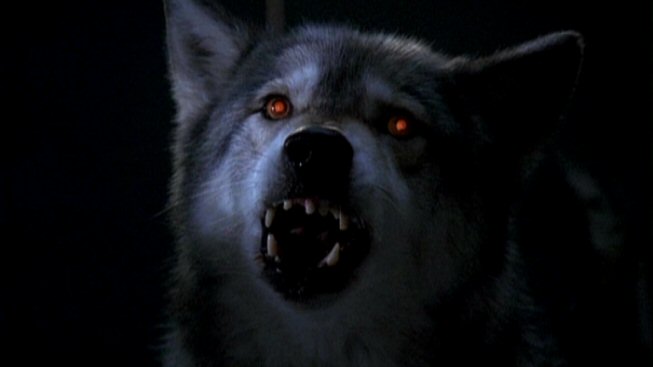 Season 6
Episode 16
Evaluation: Decent 3
State: CA
A truly old school Monster of the Week episode. The criminal case at hand is average and features little if any mystery, but Karin Berquist's character of a socially handicapped canine biologist romantically interested in Mulder (whom she met online, "two professionals exchanging informations", as Mulder clarified to a smirking Scully) was an interesting one. It seems likeMulder attracts the weirdest people.

72. Born Again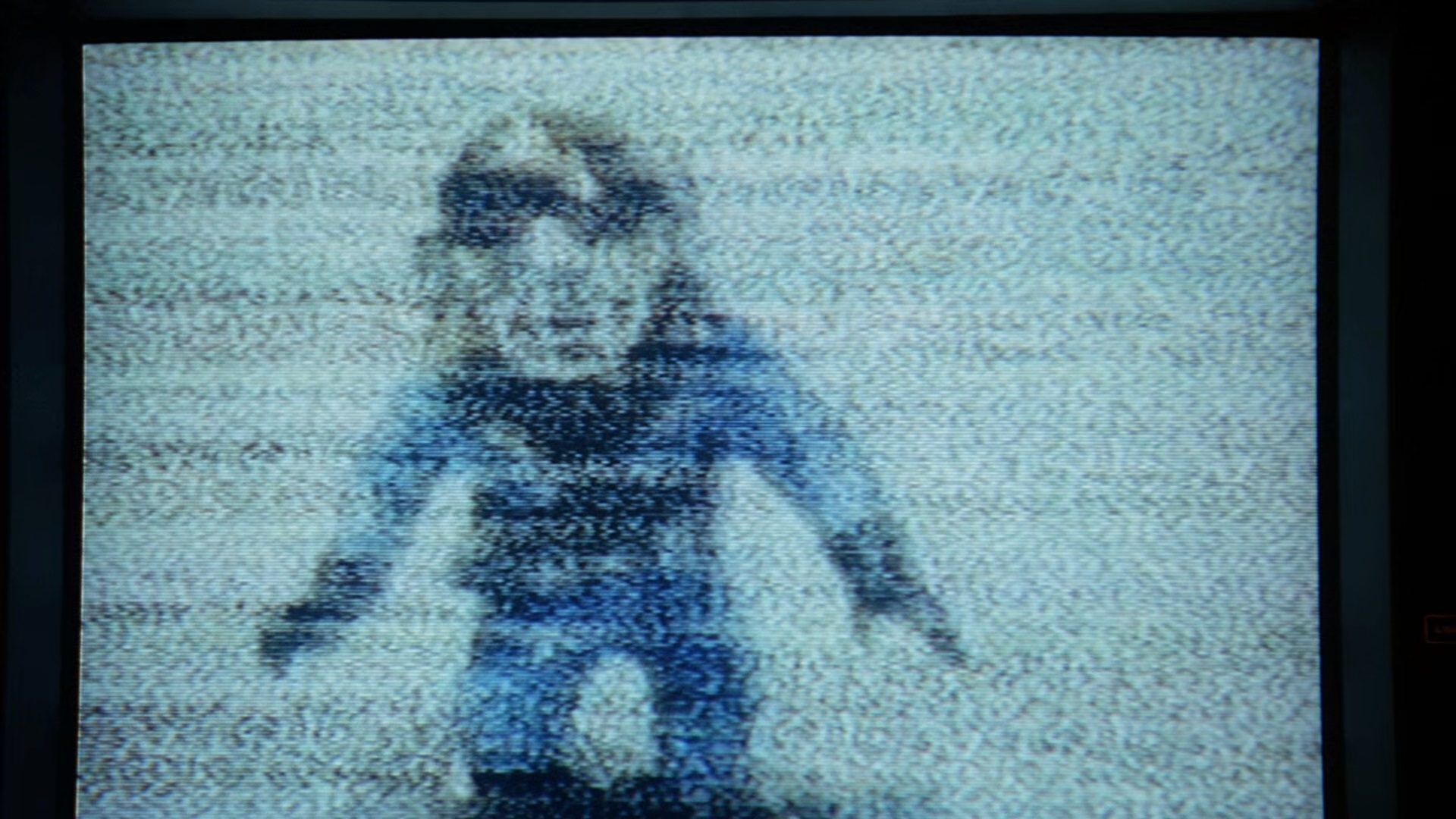 Season 1
Episode 22
Evaluation: Decent 3
State: NY
This episode is, after fellow Season 1 episode Lazarus, a second encounter with reincarnation for our agents. Born Again starts out pretty strongly but mostly goes downhill after that.
71. Improbable


Season 9
Episode 13
Evaluation: Decent 3
State: XX (Unknown)
Easily one of the strangest episodes in the whole series. I'm not quite sure what's going on, but the individual scenes are enjoyable.
70. Firewalker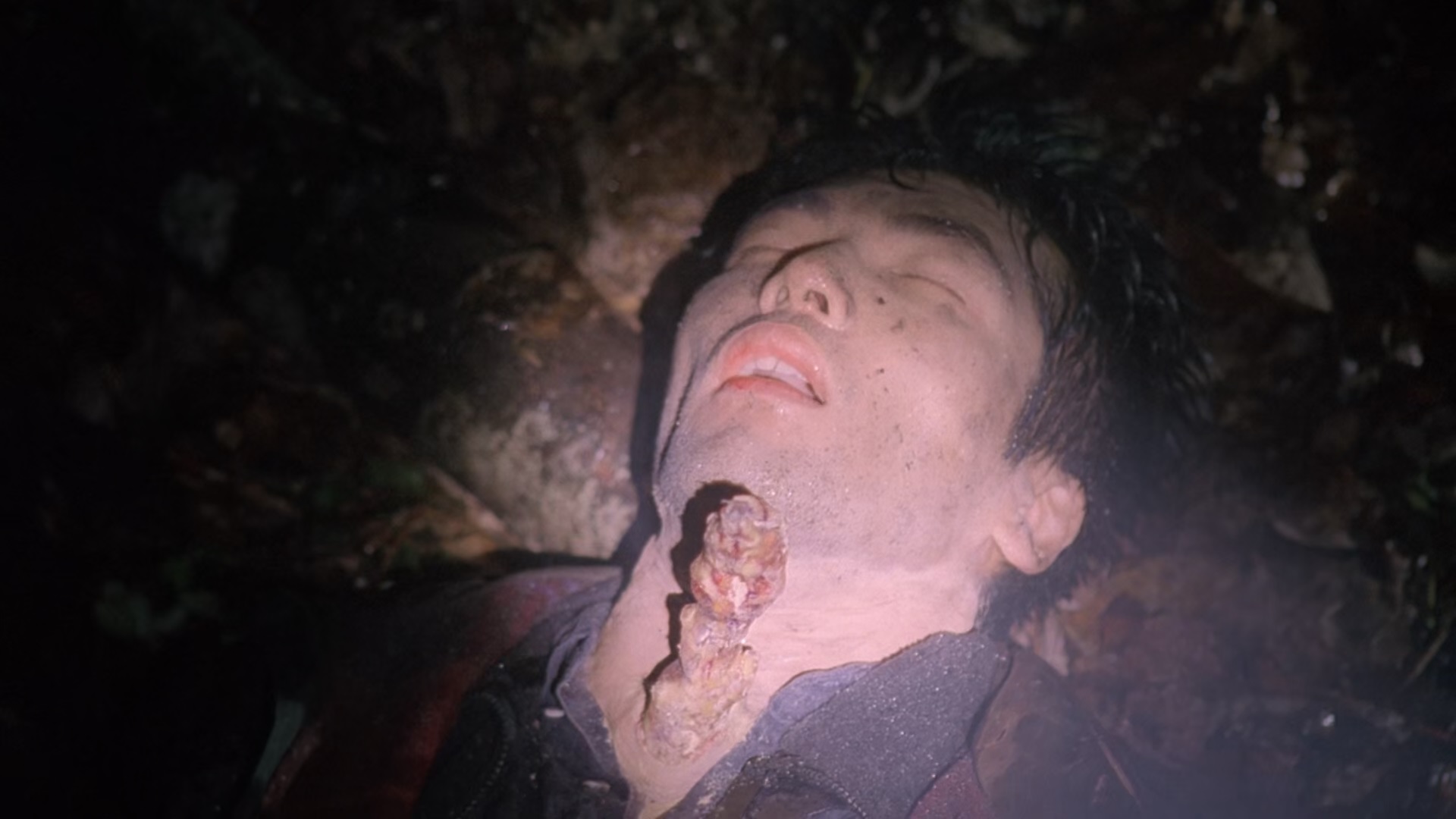 Season 2
Episode 09
Evaluation: Decent 3
State: OR
Right after Scully is returned to Earth a couple of episodes after having been abducted, she tags along with Mulder in a remote location where scientists work around a volcano. This episode is built along the lines of Season 1's Ice, with our agents and a couple of other people trapped in the middle of nowhere but something very dangerous lurking around.
69. Detour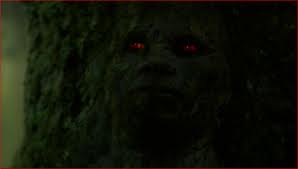 Season 5
Episode 04
Evaluation: Strong 3
State: FL
With Detour the writers accomplish the tour de force of turning an extremely weak and cliché mystery story into a very decent installment. It was a reconnection episode for Mulder and Scully, and makes the point that they don't need some fancy, boring, mandatory communication convention (to which they were reluctantly headed before running into this criminal investigation and being sucked into it) to work as a team.

68. The Amazing Maleeni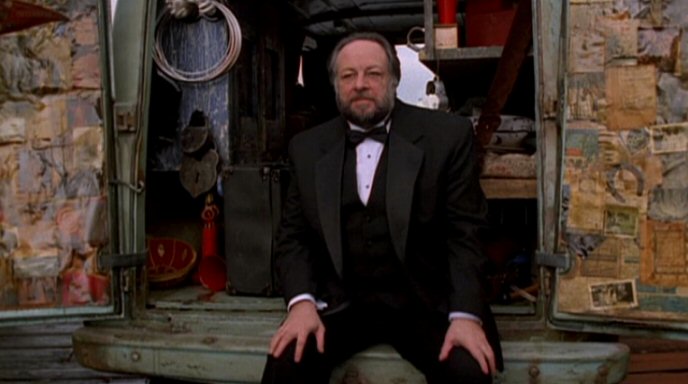 Season 7
Episode 08
Evaluation: Strong 3
State: CA
This episode featured an interesting plot which might have been used a little more often on the show: this mysterious case turned out not to involve any paranormal phenomenon.
67. Lord of the Flies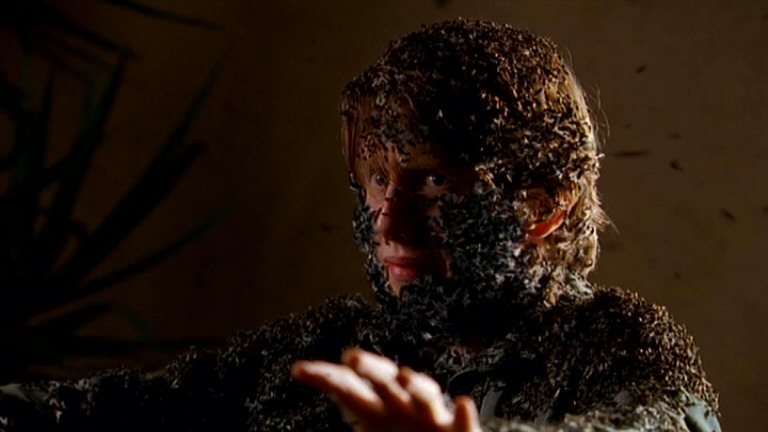 Season 9
Episode 05
Evaluation: Strong 3
State: NJ
A surprisingly decent episode in what is a surprisingly rural setting for New Jersey. The Dumbass (a spoof of Jackass) story arc gave the episode lightness and depth, though it made me think this would be a much less middle-of-the-road episode than it ended up being.
66. Leonard Betts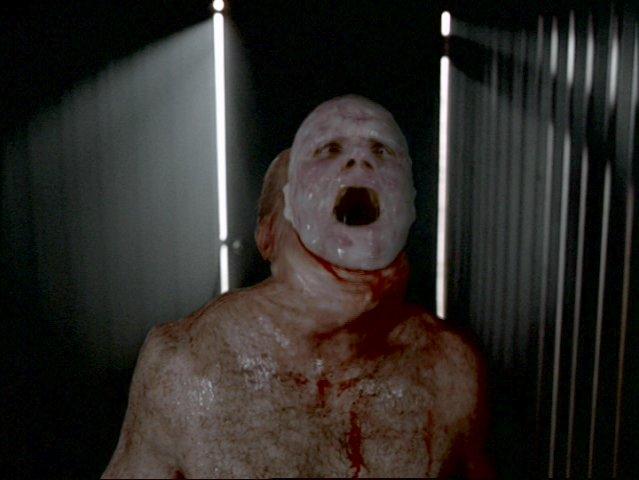 Season 4
Episode 12
Evaluation: Strong 3
State: PA
This week's villain, eponymous character Leonard Betts, though he emerges as a cold-blooded murderer, is relatable. In several ways, this is very reminiscent of Season 1's Squeeze, with a needy rather than evil villain. Mulder was funny throughout, and the episode was more lighthearted than could be expected, until we learn about Scully's cancer, which would go on to be a major part of the mythology part of the show in Seasons 4 and 5.
65. Young At Heart


Season 1
Episode 16
Evaluation: Strong 3
State: DC
Mulder meets his old nemesis in this episode, a criminal which he failed to stop from killing two persons. And a man who's ready to go to just about any length to mentally torture Mulder.
64. The Goldberg Variation


Season 7
Episode 06
Evaluation: Strong 3
State: IL
I expected more from this episode. It was always obvious that this was going to be an original, horrorless X-File, and the opening scene was a winner. But the bulk of the episode had its low points. All in all, a nice, enjoyable entry, though.
63. Patience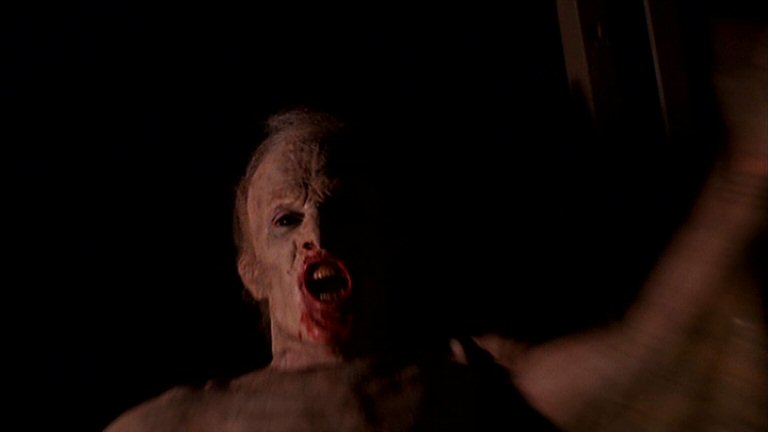 Season 8
Episode 03
Evaluation: Strong 3
State: ID
What I feared was going to be a trainwreck turned out to be a pretty decent episode, if almost in spite of the criminal case at hand. For Doggett and Scully's first standalone together, the writers obviously wanted to show that Doggett can fit in a Monster of the Week framework, and maybe they showed it a bit too much. The monster was frankly ridiculous, and the scenes in which it was featured were by far the least interesting in this episode. Fortunately, the vengeance and hiding elements of the case added welcome layers of complexity to the plot.
62. All Souls


Season 5
Episode 17
Evaluation: Strong 3
State: VA
The X-Files' Christian episodes are interesting because they treat religion as deeply personal, but also as any other supernatural phenomenon, as mentioned by Mulder here. All Souls is a very slow but very intense episode.
61. Irresistible


Season 2
Episode 13
Evaluation: Strong 3
State: MN
This famous Season 2 episode features a character, Donnie Pfaster, who takes both creepiness and death fetishism to the next level. This polite and shy yet assertive character soon sets his views on Dana Scully, who finds herself in danger. And struggles to overcome her intense discomfort with the crimes.
60. Humbug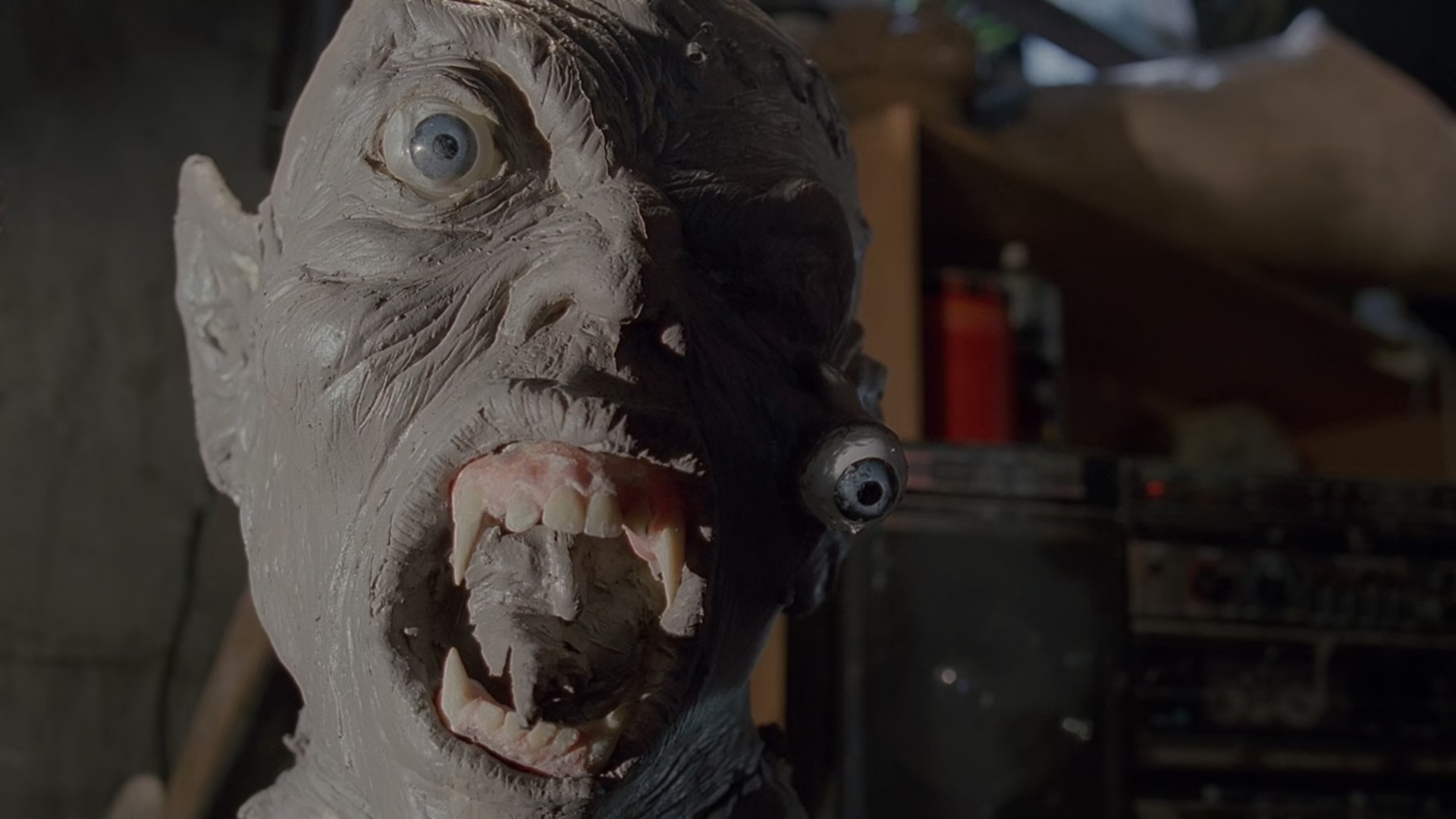 Season 2
Episode 20
Evaluation: Strong 3
State: FL
A very important late Season 2 episode, which introduced comedy-centred episodes to the show. Though the episode easily stands up on its own, and constituted a refreshing gust of wind starkly needed by the show's standalone part at the tail end of a Season 2 which was overall very much lacking in that domain, it is its legacy of opening up a whole new dimension for the show that makes it such a crucial installment.
59. Beyond the Sea


Season 1
Episode 13
Evaluation: Strong 3
State: NC
This highly praised episode is slightly too intricate to totally connect in my opinion, but remains a rather strong outing, with a complex villain. And, of course, as noted everywhere, it reverses the believer/skeptic dynamic between Mulder and Scully, in the wake of the death of Scully's father.
58. Via Negativa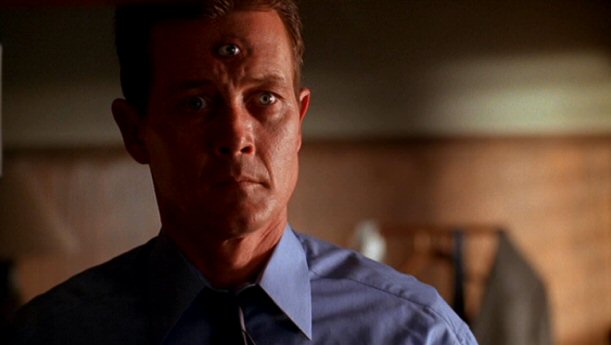 Season 8
Episode 07
Evaluation: Strong 3
State: PA
I was a bit disappointed after seeing on Wikipedia that "The "eerie" atmosphere was praised by critics, with one referring to it as a "superb [X-File]". The good thing, paradoxically, was that I realised early on that this was never going to be a "superb X-File". There were many interesting elements (Scully's pregnancy troubles, the Skinner-Doggett collaboration, Assistant Director Kersh's characteristically unpleasant behaviour, the first meeting between Doggett and the Lone Gunmen), but there were too many such points for any one of them to be explored with enough depth. This also caused the exposition and exploration of the criminal case to be somewhat underdeveloped, at least in my opinion. The fourth act of the episode, though, had me sit on the edge of my seat.
57. Sunshine Days


Season 9
Episode 18
Evaluation: Light 4
State: CA
The X-Files's very last standalone episode, Sunshine Days, turned out to be a pretty strange outing. The show's creators made the right call in having star writer Vince Gilligan pen the final standalone of the series, though this one is subpar according to Gilligan's very lofty standards.
56. Badlaa


Season 8
Episode 10
Evaluation: Light 4
State: MD
A pretty nice episode–unfairly lampooned, in my opinion, by most critics. Though one can see why they would object to a butt-crawling villain.
55. Hungry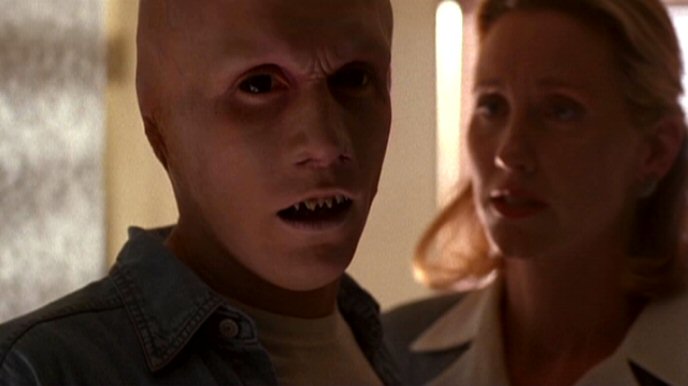 Season 7
Episode 03
Evaluation: Light 4
State: CA
In Season 7's first standalone episode, the villain is also the protagonist, and we see and feel things very much from his perspective. While we see rather little of Mulder and Scully, it's quite enough for both of them to make an impression. The former's investigation almost feels like it's done by Lieutenant Columbo, as Mulder quickly identifies the culprit and then proceeds to slowly narrow in on him like Mulder is centre-bound on a spiral around him. As for Scully, she's very discreet in this one, and as breathtakingly beautiful as she's been in the entire course of the show.