Continuing from my previous post:
108. Signs and Wonders


Season 7
Episode 09
Evaluation: Light 2
State: TN
After Milenium and Orison,Signs and Wonders is another heavily Christian early Season 7 episode. The premise of the episode is very weak and if you've got no particular phobia of snakes, at least on screen, then the scares are not that bad. There is something interesting about the final reversal of roles between the snake-handling, Bible-thumping religious extremist who ends up as a caring, if immensely frightening father, and the truly evil moderate priest, but it really lacks nuance, as does the entire episode.

107. Theef


Season 7
Episode 14
Evaluation: Light 2
State: CA
Not really a bad episode but a very unspectacular one. It is an unambitious installment of The X-Files, and the result is the one you'd expect from a lack of ambition. With the exception of Millenium, this is easily the least impressive episode penned by Vince Gilligan who, before he went on to create Breaking Bad, was the best writer on The X-Files, hands down.
106. First Person Shooter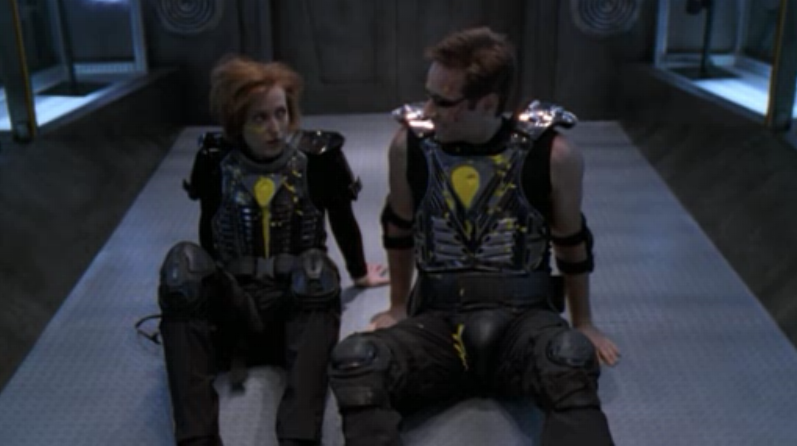 Season 7
Episode 13
Evaluation: Light 2
State: CA
I had rather high hopes for this episode, but it ended up being little more than a Ghost in the Machine rehash. If you're going to copy and paste an episode, at least pick a good one. The first in-game scene in the incipit of the show (which is centred on a virtual reality video game) was rather impressive but it got a bit stale after that. Here too the writers really lacked ambition in my view, going for a simplistic plot and underdeveloped characters.

105. Hellbound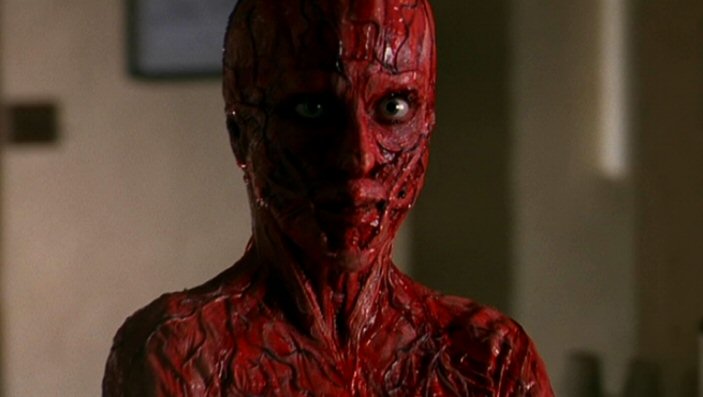 Season 9
Episode 08
Evaluation: Decent 2
State: VA
Given the nature of the criminal case at hand (a man having premonitory visions of skinless people), the best this episode could accomplish was to stay clear of trainwreck territory. Which it did. Giving more depth to the Monica Reyes character was always going to be beyond the reach of such an episode.

104. Trevor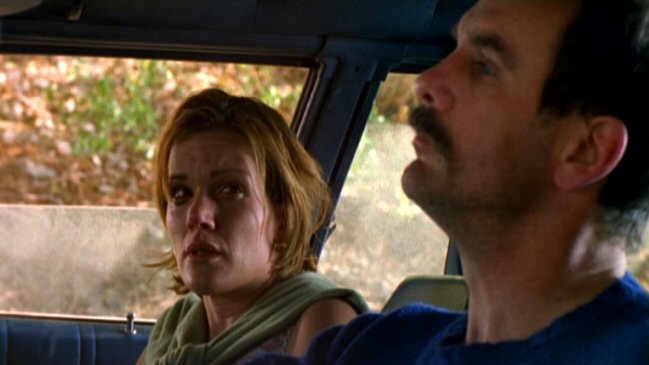 Season 6
Episode 17
Evaluation: Decent 2
State: MS
This story about an inmate escaping prison to find his son is not exactly original. The episode has its moments but the paranormal aspect of the case was rather lame.

103. Salvage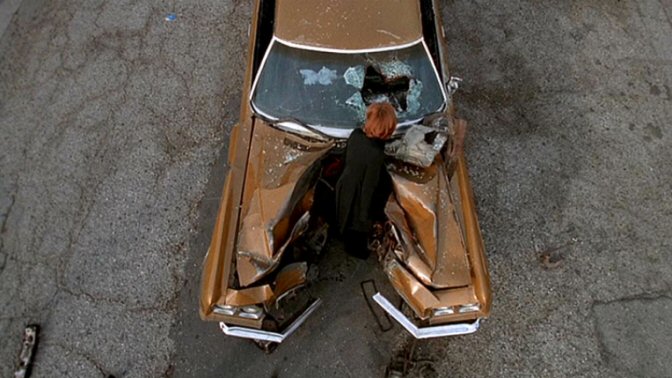 Season 8
Episode 09
Evaluation: Decent 2
State: IN
Season 8 featured many standalone episodes which were neither good nor bad. My hypothesis is that, in the absence of Mulder, abducted at the end of Season 7, and only back in the second half of the season, the writers were playing it safe during the ten episode standalone-marathon that made p for the bulk of the first half of Season 8. Still, with Salvage, the writers might have been playing it a tad too safe.

102. The Jeresy Devil


Season 1
Episode 05
Evaluation: Decent 2
State: NJ
The Jersey Devil was the first X-Files episode not to be really convincing. It uses a popular myth to go as far as possible, that is, pretty much nowhere except in fairly corny territory. The good subplots, including Scully's attempt at getting away from work to go on a date, and Mulder's lending his motel room to a homeless man for the night after the guy answered his numerous questions, really save the day here.

101. F. Emasculata


Season 2
Episode 22
Evaluation: Decent 2
State: VA
A pretty gross but somewhat watchable episode with interesting characters, in which the writers might have wanted to put just a little too much.

100. Eve


Season 1
Episode 11
Evaluation: Strong 2
State: CT
Human cloning and secret state-run clone jails could have made for a great episode. But this creepy kid cliché has never been my thing.

99. The Host


Season 2
Episode 02
Evaluation: Strong 2
State: NJ
With The X-Files closed down by the FBI after the Season 1 finale, Mulder and Scully no longer officially work together. So Mulder follows a lead he got, and leads the pack in the investigation, requiring Scully's medical help. This oft-praised episode is too gross for my own taste.

98. Blood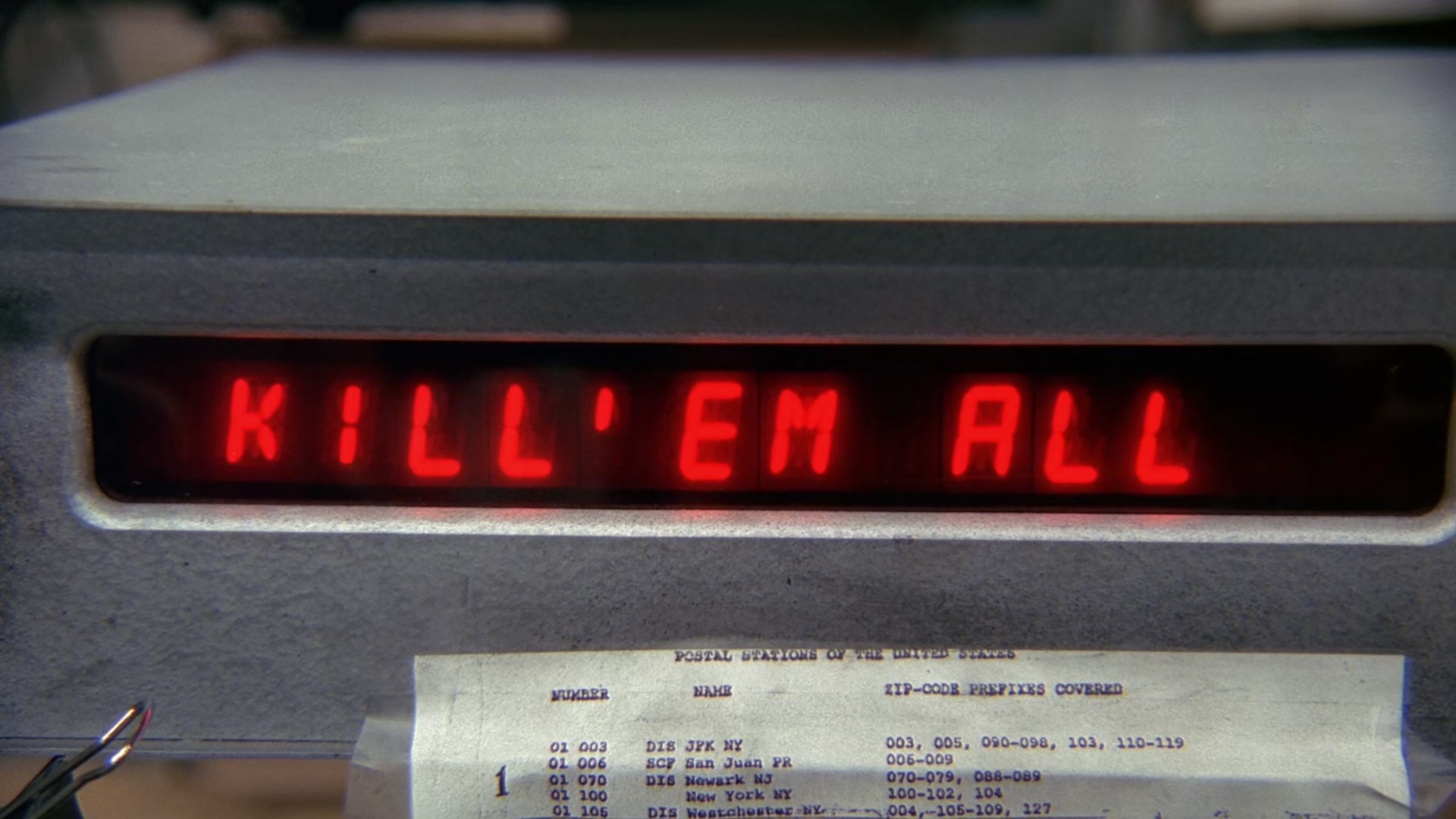 Season 2
Episode 03
Evaluation: Strong 2
State: PA
A strong, emotional incipit makes the villain of this episode quite relatable but the episode progressively loses momentum thereafter. Too bad.

97. War of the Coprophages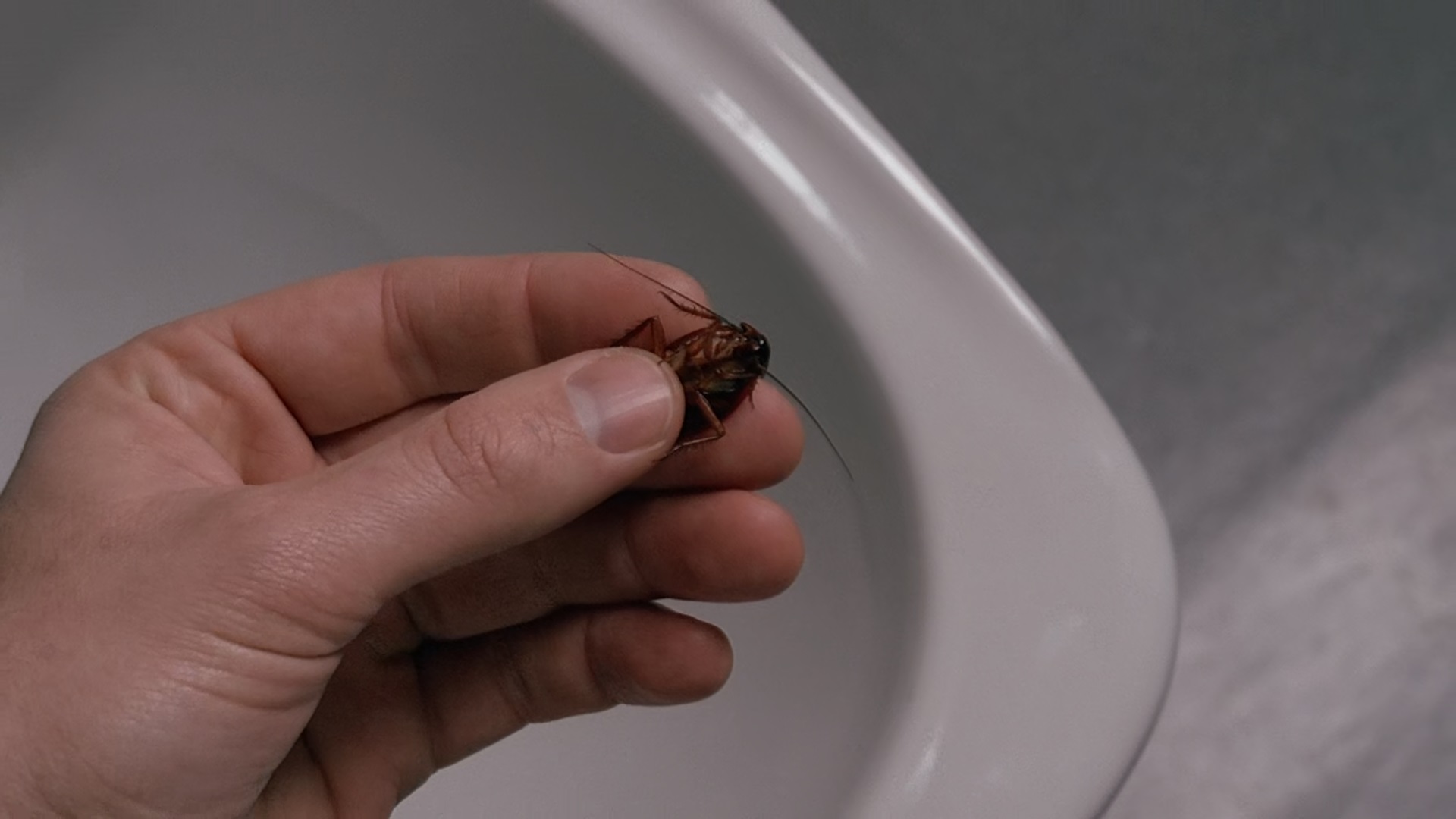 Season 3
Episode 12
Evaluation: Strong 2
State: MA
With the show rarely shying away from gross visuals, with such a title, this episode promised to be a feast of disgusting sights. It was rather far from that. This episode played the self-deprecating card, which almost worked.
96. Død Kalm


Season 2
Episode 19
Evaluation: Strong 2
State: XX (Norway)
This episode features a very rare trip out of the US for our two FBI agents. Marooned at sea with a couple of unfortunate and less than cooperating companions, and facing a force that has them aging with blinding speed, Mulder and Scully manage not to lose their heads, despite the isolation. Had it not been for the lack of action and the unavoidably miraculous resolution, this could have been a good episode.
95. Fearful Symmetry


Season 2
Episode 18
Evaluation: Light 3
State: ID
I was really nervous before watching this episode, because it followed a fantastic alien mytharc two-parter which was really welcome in the wake of a string of bad standalone episodes. I feared Fearful Symmetry would be a return to the sloppy standalone standards of Season 2. It wasn't. It was almost a decent episode, and surely turned a very skinny script into a watchable forty-five minutes of television, but nothing more.

94. The Post-Modern Prometheus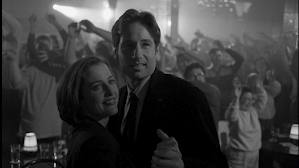 Season 5
Episode 05
Evaluation: Light 3
State: IN
This episode, entirely in black-and-white, is one of the least typical on the X-Files, featuring Cher's music and Seinfeld's John O'Hurley as the villain, playing a sort of a Frankenstein. To some extent this is like Home's light-hearted twin episode.
93. Revelations


Season 3
Episode 11
Evaluation: Light 3
State: OH
Christian-themed episodes of The X-Files were rather interesting in that they treated religion as a paranormal phenomenon among all the others encountered by Mulder and Scully. Except that it reversed the believer/skeptic dynamics between Mulder and Scully for one episode.

92. Terms of Endearment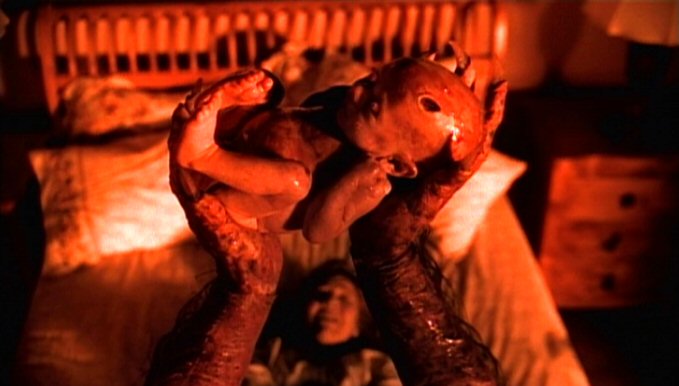 Season 6
Episode 07
Evaluation: Light 3
State: VA
One's appreciation of this episode is highly dependent on what importance one gives the contrived, forced resolution. Maybe a result of the initial villain giving himself away too soon? In the end, I think the episode had enough depth without the twist at the end, especially thanks to great acting on Bruce Campbell's part in the role of the villain.
91. Kaddish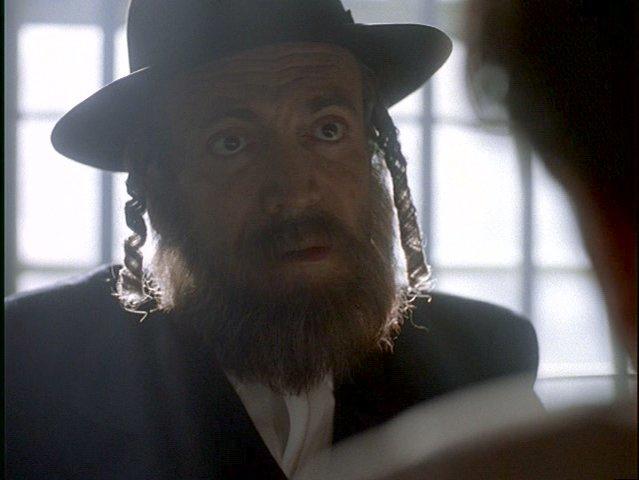 Season 4
Episode 15
Evaluation: Light 3
State: NY
The episode was rather beautiful, but did The X-Files really need an episode with Jews and neonazis? This episode, just like Revelations, considers religion as a standard paranormal superstition. And all paranormal superstitions are true on The X-Files.
90. Surekill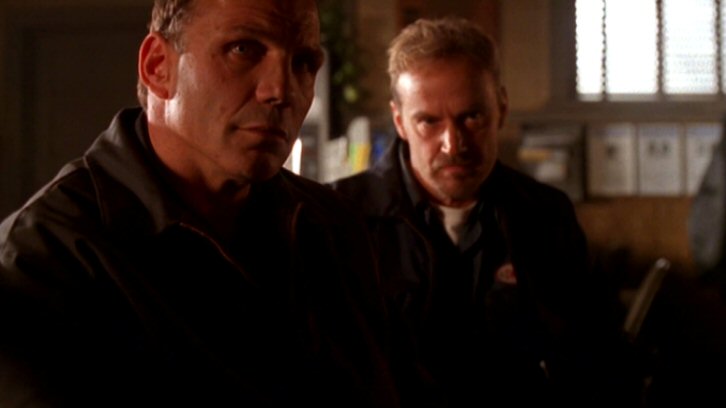 Season 8
Episode 08
Evaluation: Light 3
State: MA
Similarly to Salvage, which preceded it in Season 8, Surekill is not spectacular, but a watchable episode nonetheless, with its poor man's love triangle.
89. Triangle


Season 6
Episode 03
Evaluation: Light 3
State: XX (United Kingdom (Bermuda))
I'm going to go ahead and assume that this was a bottle episode. It really felt like one (though it was a feel-good episode, but there's no reason why that should be contradictory). Much footage of Scully running around the FBI building and of Mulder running around in the dark inside a ship. The plot, as far as I can tell, was rather confusing. The dialogue was difficult to follow, with all the accents and the speaking in German. That matched the dark corridors of the ship quite well.

88. Underneath


Season 9
Episode 12
Evaluation: Light 3
State: NY
The monster that week was kind of lame, or at least, not very convincing in terms of making some sense. But our protagonists carried the episode on their shoulders, especially my boy John Doggett. They carried it not to the X-Files Hall of Fame, far from it, but to the end of an acceptable, if ultimately forgettable, forty-five minutes of television.

87. Release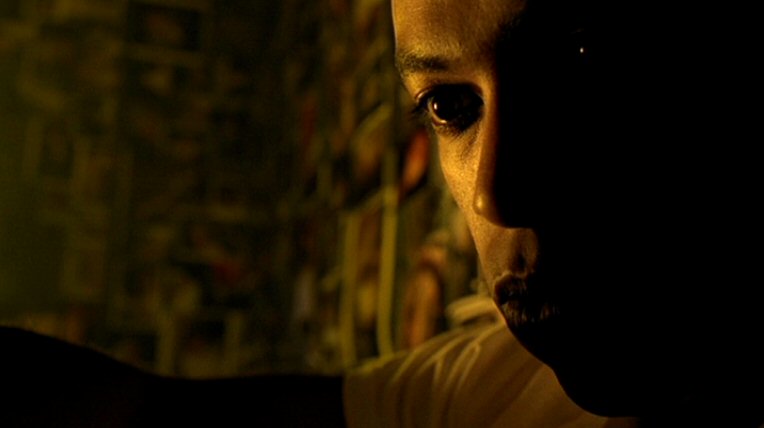 Season 9
Episode 17
Evaluation: Light 3
State: DC
Like Fox Mulder, his successor, so to say, on the X-Files had a terrible trauma in his past: the murder of his son. Like Fox Mulder, Doggett was haunted by the fact that this crime had been left unexplained and unpunished. Release closed this story arc. Unspectacularly.

86. Mind's Eye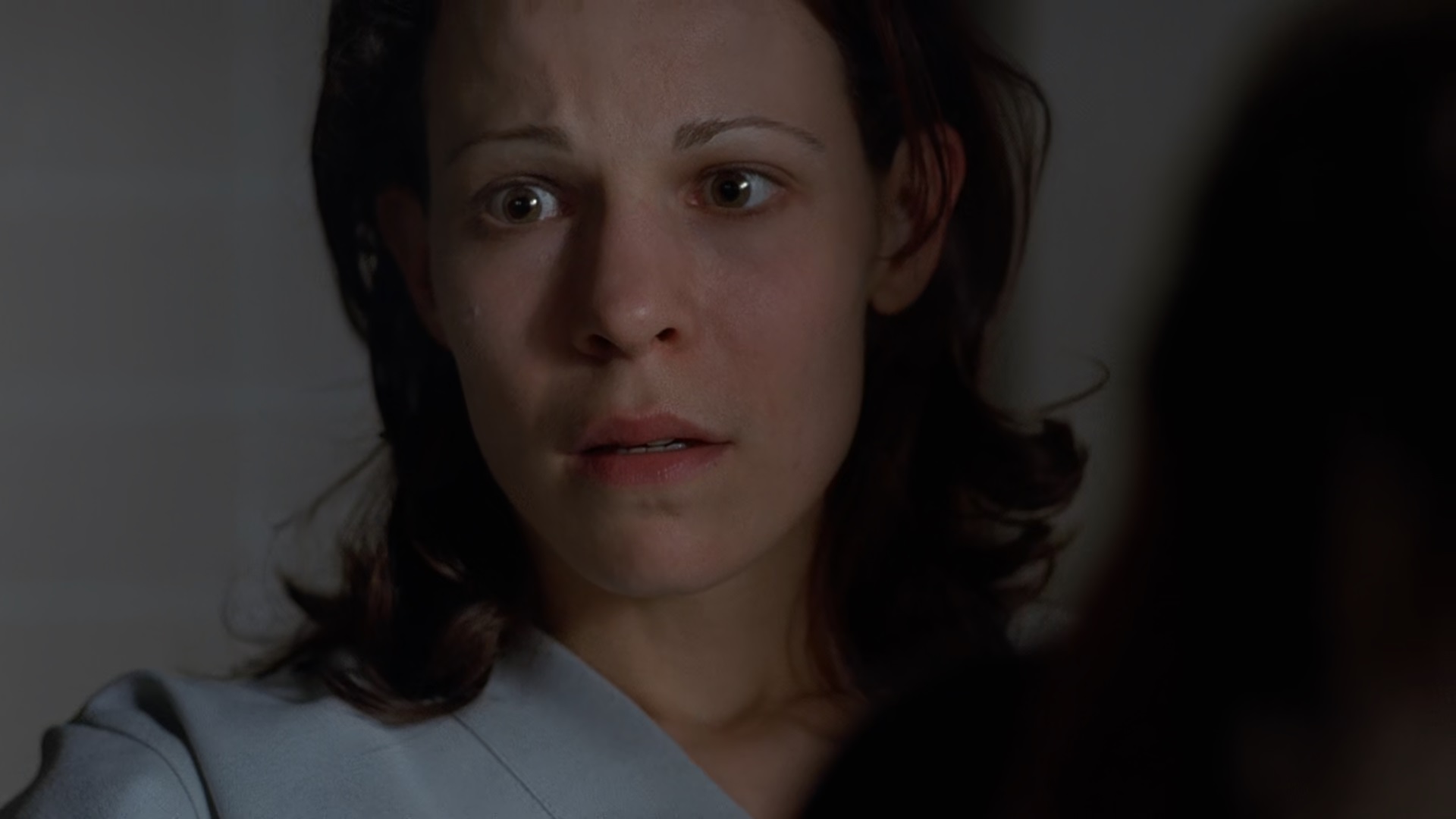 Season 5
Episode 05
Evaluation: Light 3
State: DE
A classic X-Files episode, really reminding of the early days of the show, especially Season 1. Mulder is under the spotlight here, connecting with an outcast blind woman suspected of murder. Scully stays in the background. There's nothing very memorable here but a decent, emotional if sometimes lengthy episode. Ultimately, good acting by Lili Taylor and David Duchovny makes up for a fairly thin plot.

85. Our Town


Season 2
Episode 24
Evaluation: Light 3
State: AR
The final standalone episode in Season 2 was quite acceptable by that season's sloppy standards. This story of a little Souther town whose economy is centred around chicken meat, with a cult of human sacrifice makes up for a memorable, if not particularly impressive mix.
84. Bad Blood


Season 5
Episode 12
Evaluation: Light 3
State: TX
This comedy episode, which was almost universally praised, is in my opinion a big overkill, though it is funny enough to manages to survive its own excesses. But boy, does it feel long after twenty-five to thirty minutes: the character study is pretty good, but not great enough to really stay interesting until the end of the episode. Even at that point of the show, which was pretty much the zenith of The X-Files, pretty much every character study-oriented episode depicted the relationship between Mulder and Scully as passive-aggressive, dysfunctional and sometimes downright spiteful.

83. all things


Season 7
Episode 17
Evaluation: Light 3
State: DC
This episode, written by Gillian Anderson, was enjoyable BS but BS nonetheless. It was too drastic a rewriting of Scully on the part of Gillian Anderson: what does it really say about gender biases that the moment a woman is given creative control over her skeptic, scientific female character, she goes Buddhist on us? I think Anderson was a bit too ambitious, if not pretentious. The episode felt warm at times, the scene at the Eastern-decorated house, especially so. But in this scene the postmodern "I was a physicist but I'm happier being a wishful thinker" bomb is dropped by Scully's host, and it really is the symbol of this episode.

82. 2Shy


Season 3
Episode 06
Evaluation: Light 3
State: OH
This episode is quite similar to Season 2's famous episode Irresistible, only more gross. The idea to deal with internet dating is good and contributes to a decent episode, which features likable characters.